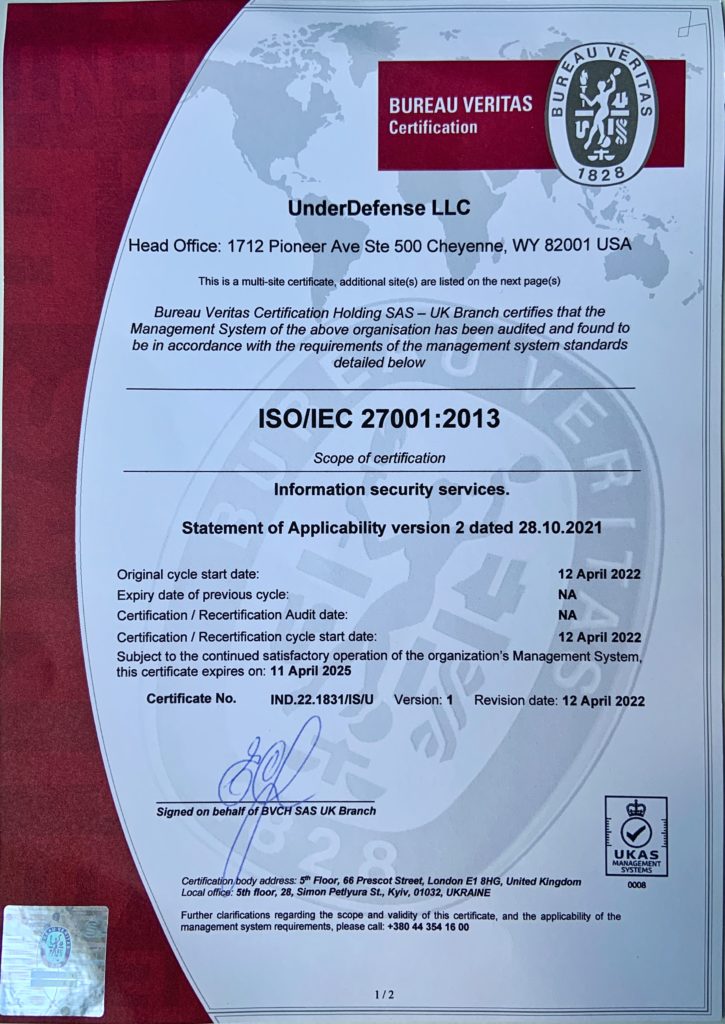 UnderDefense is a Security-as-a-Service (Sec-a-s-S) & Compliance platform that has been giving a stellar performance in security services, meeting and exceeding our clients' expectations.
Now we have indisputable proof of our consistent excellence and professional expertise and official confirmation of our risk managing efficiency.
With a sense of immense pride and a thrill of excitement, we would like to report that in November 2021 UnderDefense received ISO 27001:2013 certification which is easily recognized all around the world and increases business opportunities for organizations and professionals.
After extensive audits carried out by Bureau Veritas Certification Holding SAS-UK Branch, the UnderDefense IS Management System was found to be fully compliant and able to meet all best practices for serving customers` needs.
This achievement demonstrates UnderDefense's continued commitment to protecting customers' most valuable assets because our target is proven excellence for all.