UnderDefense is the biggest Ukrainian Security Consulting and Managed Detection & Response (MDR) provider.
This is unique niche and demand on Cybersecurity is growing dramatically. So we are growing too.
Our key Achievements for 2019 are covered here, but here are some outstanding things we are Proud of:
That's our TEAM because Together Everyone earns More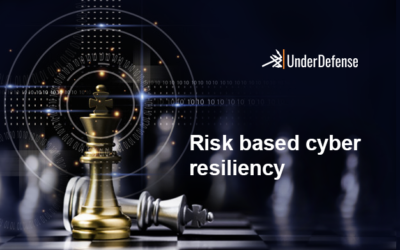 Risk based cyber resiliencyCustomer view: Guest blog by Michael Rezek, VP, Cybersecurity Strategy at Accedian It's may be possible to spend less on cybersecurity and get more protectionWhat we have witnessed over the last couple of decades as the traditional approach...
read more