UnderDefense is the Security Consulting and Managed Detection & Response (MDR) SaaS provider.
In this unique niche demand on Cybersecurity is growing dramatically. So we are growing too.
Our key Achievements for 2019 are covered here, but here are some outstanding things we are Proud of:
That's our TEAM because Together Everyone earns More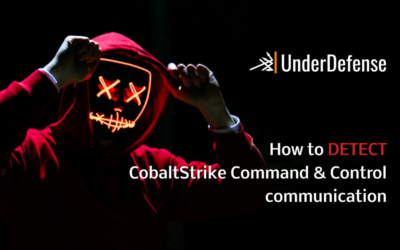 How to detect CobaltStrike Command & Control communicationBy Bogdan VennykCobaltStrike became part of the Cybercrime's "toolset" almost in every Company breach. This growth is explained by the fact that CobaltStrike was leaked multiple times and became more...
read more