UnderDefense is the Security Consulting and Managed Detection & Response (MDR) SaaS provider.
In this unique niche demand on Cybersecurity is growing dramatically. So we are growing too.
Our key Achievements for 2019 are covered here, but here are some outstanding things we are Proud of:
That's our TEAM because Together Everyone earns More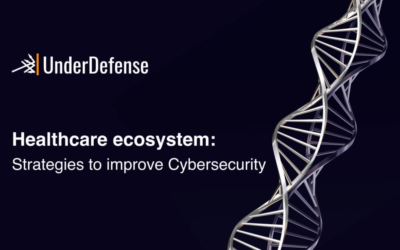 Healthcare ecosystem: Strategies to improve CybersecurityBy Nataly DziobaHealthcare institutions, large and small, have always been a prime target for cybercrime.  Lately, healthcare is transitioning from its traditional focus of disease, accidents, etc., toward the...
read more