Single Platform to Manage your Security & Compliance
One holistic solution to automate cyber security routines, detect threats, compliance policies, and reports.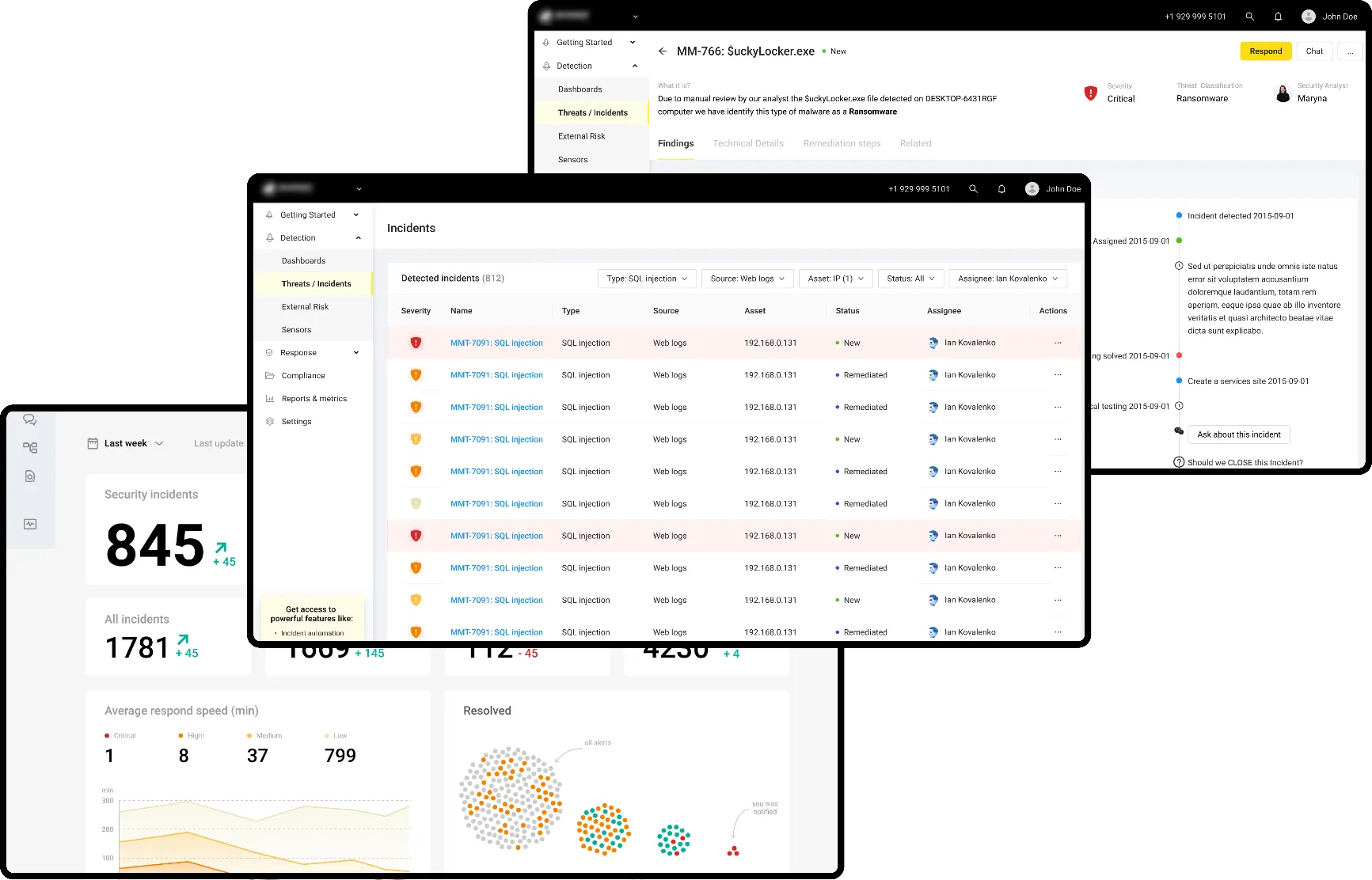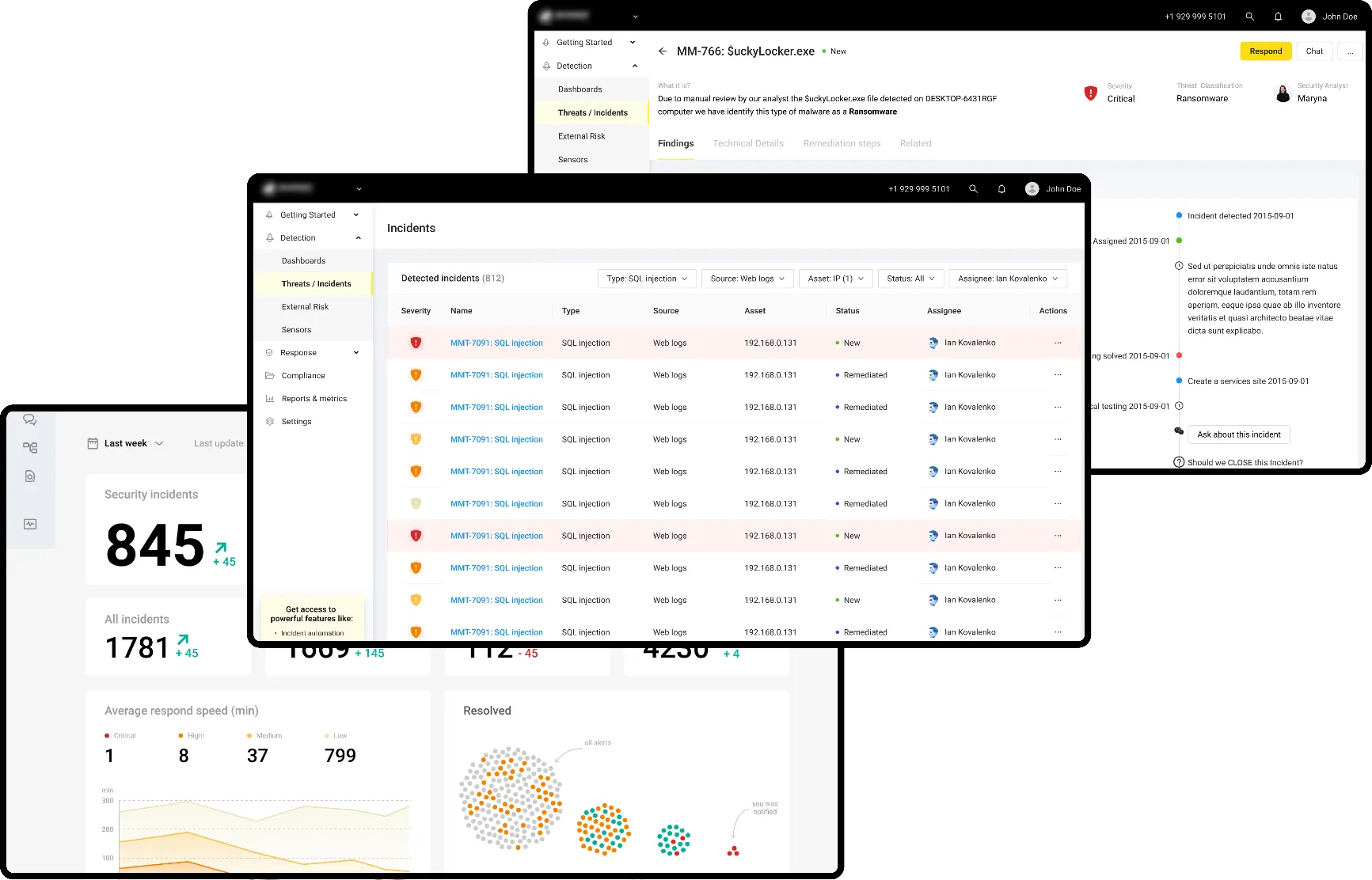 See what our clients talk about us
We provide full-stack of cyber security services you need to reach your security challenges
Cyber attacks become more sophisticated. It requires new approaches to combat them.
Involve the full-stack cyber security services provider into your project with tons of experience in cybersecurity without any mediators or outsourcers.
Managed Detection & Response
Get a 24/7 vision of what's going on with your endpoints. Cover all possible backdoors that can allow hackers to get into your infrastructure and break your business down. React to threats in real-time.
Penetration Testing Services
Find and fix vulnerabilities of your infrastructure or your product source code with manual penetration testing. Get a sophisticated report which includes findings and recommendations on how to close security gaps.
Incident Response Services
Did hackers break down your environment, and steal or encrypt business data? Involve emergency security team to close and recover incidents faster. Fix cyber security weaknesses and prevent future incidents.
We'll take you through the cybersecurity jungle
Get all benefits of working with cyber security geeks. We are always ahead of the curve in the cyber security industry.
Forget about headaches caused by manual research through the industry. Just involve us in the project and spectate how magic goes on.
UnderDefense is continually recognized as a key security solutions provider by independent, third-party networks and research organizations.
UnderDefense awarded as Top Cyber Security Consultants company in 2020. Worldwide, ranked as #1 in Clutch leaders matrix among 3,674 Firms.
Proud to state that we are ranked #5 among more than 300 CyberSecurity Companies at The Manifest.
Ranked among top 10 Security Consultants worldwide by Gartner Peer Insights.
At the Splunk.conf event in Las Vegas, we participated in an amazing challenge Boss of the Soc and got 8th place among 1357 participating teams.
Won a bronze medal in the International Exercise and Conference on Security Operations challenge in Budapest.
Rated as the best Security information and event management service provider according to Comparitech research.
Ranked by the best technology compаnies – We are the ones who are recommended by Gartner, Clutch, and The Manifest. Our professionalism is confirmed by experts.
Chosen by world industries` leaders – Our clients include some of the most successful private equity companies worldwide. We protect companies, which are trusted by the whole world.
Awards that everyone would be proud of – We have got numerous awards and recognitions for cybersecurity consulting and managed cybersecurity services in all of the top categories. 
Get Started with UnderDefense
Discuss scope with our experts and start your journey to better, more secure future now