Dive deep into the realm of cybersecurity with our expert insights on Managed Detection and Response, Incident Response, Endpoint and Cloud Security, and more. Stay updated with the latest enhancements of the UnderDefense MAXI platform. Discover our trailblazing achievements and let our satisfied customers inspire you with their stories.
SOC 2 Compliance Checklist: Step-by-Step Guide for 2023
Episode 3:
Cyber Resilience 101
Top 6 Managed Detection and Response (MDR) Providers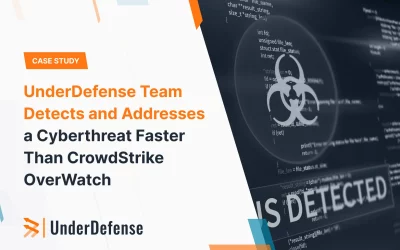 CASE STUDYUnderDefense Team Detects and Addresses a Cyberthreat Faster Than CrowdStrike OverWatch...