At UnderDefense, we take pride in our commitment to staying at the forefront of the cybersecurity landscape! To that end our Director of Managed Detection and Response, Andrew Hural, had the great opportunity to share his insights on "500 Days of War: Cybersecurity Lessons from the Ukraine-Russia Conflict," at the expo last week.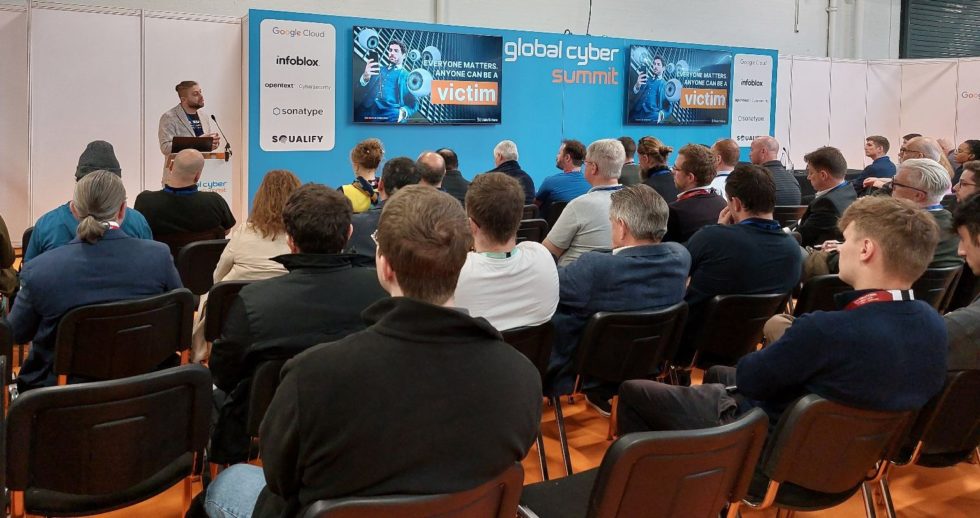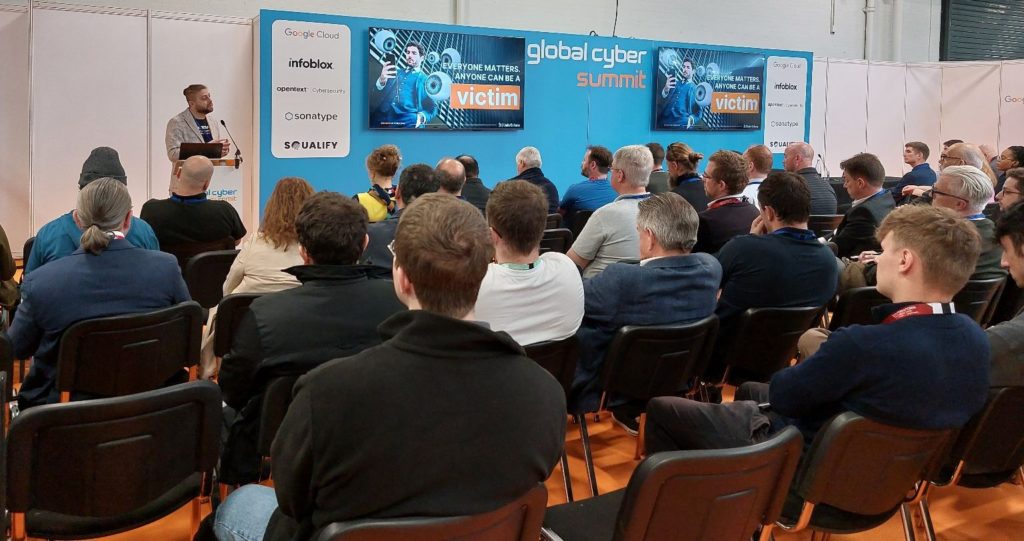 Andrew's presentation delved into the intricate web of cybersecurity challenges and lessons gleaned from the Ukraine-Russia conflict.
"UnderDefense had the unique experience of being at the forefront of cybersecurity in the war and the insights we have gained are invaluable to other businesses. By sharing what we've learned and the trends we predict based on what we've seen, we hope other businesses can better protect themselves from the threats ahead," shared Andrew.
The attendees at the expo were captivated by Andrew's insights, as he offered a unique perspective on the tactics, techniques, and procedures employed in the midst of a geopolitical cyber conflict. His talk illuminated the dynamic nature of modern cyber threats and underscored the vital role of proactive cybersecurity measures.
Fostering collaboration in the cybersecurity community
Beyond the presentation itself, Andrew had a fantastic time connecting with fellow cybersecurity enthusiasts, experts, and professionals at the expo. The event provided a dynamic platform for fostering connections, exchanging ideas, and gaining fresh perspectives on the cybersecurity challenges faced by organizations worldwide.
Many attendees were eager to engage with Andrew after his presentation, seeking additional insights and guidance on how to fortify their cybersecurity defenses. It was inspiring to witness the enthusiasm and commitment of attendees to enhance their understanding of the cybersecurity landscape.
We extend a big thank you to Chris Windley, Chairman and CEO of the Cyber Security Association as well as the International Cyber Expo for giving us the opportunity to participate and share our findings, and hope that we were able to help safeguard other businesses with our learnings.
Want to get your hands on the insights shared by Andrew? Drop us a message, we're always happy to have a chat!