Our UnderDefense team had some truly great time this weekend! We regularly spend time together to build great communication between our teams and nurture company values.This time our little going-out-of-city became an unforgettable summer adventure that we happily shared altogether.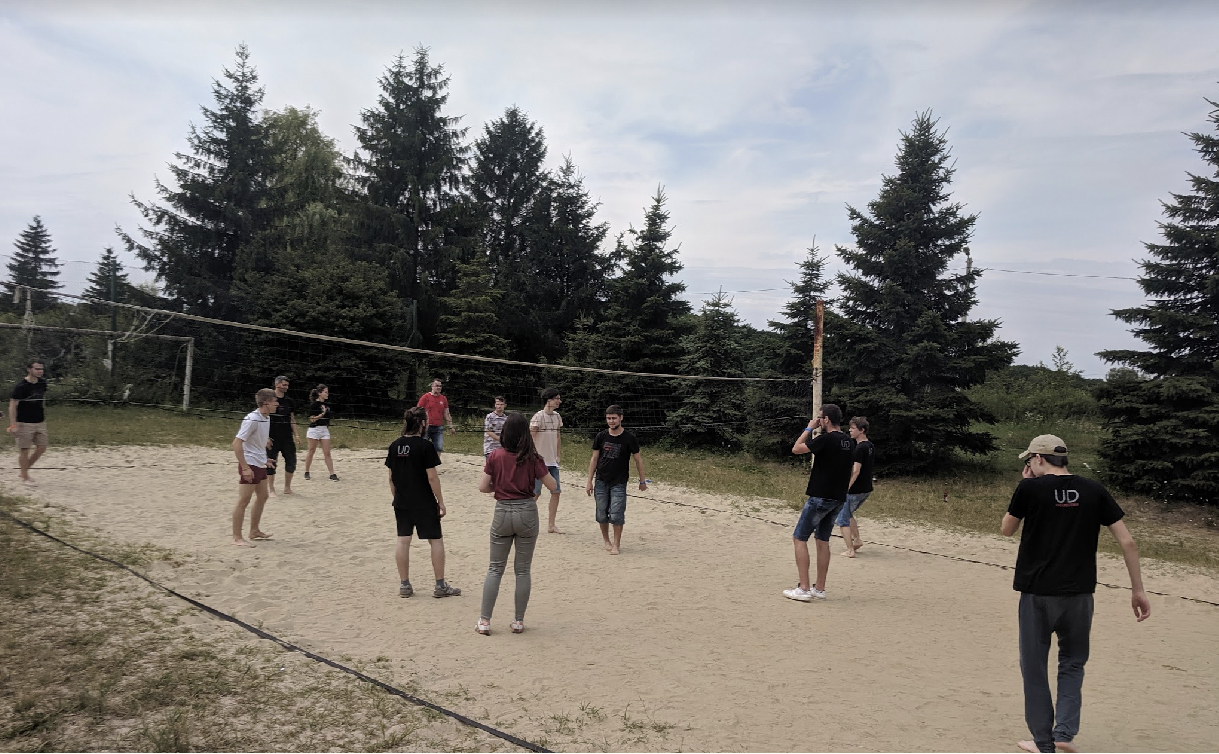 Our trip started from a " UD shuttle bus" that took us to the resort with lots of outdoor activities. UnderDefense supports a healthy lifestyle and prepared many options to go in for sports and have fun at the same time. Starting with playing volleyball, facing some challenges when trying to finish the alpin-park and getting competitive during the paintball game all this was an experience that we will remember for a long time.
After such games everyone was happy to get some "super food" and eat grilled sausages, summer fruits and melted marshmallows. Another good reason to party was the birthday of our colleague from Sales and Marketing Department. We were so happy to spend this special day as a big family. For the occasion of our teambuilding, we have even designed new branded merch.
We believe that going outside your comfort zone, discovering new talents of your colleagues, fighting your fears with the support of your co-workers makes us more united and open-minded as a team. UD gives each employee an opportunity to grow as a person and develop new skills. There are still some open vacancies in our team. If you want to join us feel free to view the careers page and send your CV. We'll happily have you grow and prosper with us!