New Gen SIEM Tool development
What we have done:
We have developed from our US MSSP client a reliable, fast and easy-to-use solution for Security Analysts and CISOs which helps to collect, per-process and forward logs for further analysis.
Its main benefits:
a remote tool works with distributed systems monitoring and scanning.

maximum secure: uses exotic protocols as LDAPS for monitoring and Kerberos for authentication and the common line.

the implemented modules detect incidents by monitoring environment, network, and users.

our Secure Incident and Event management Tool helps to do an incident investigation with dissolvable agents.

the communication is performed with Virtual Appliance through VPN tunnels using encapsulation.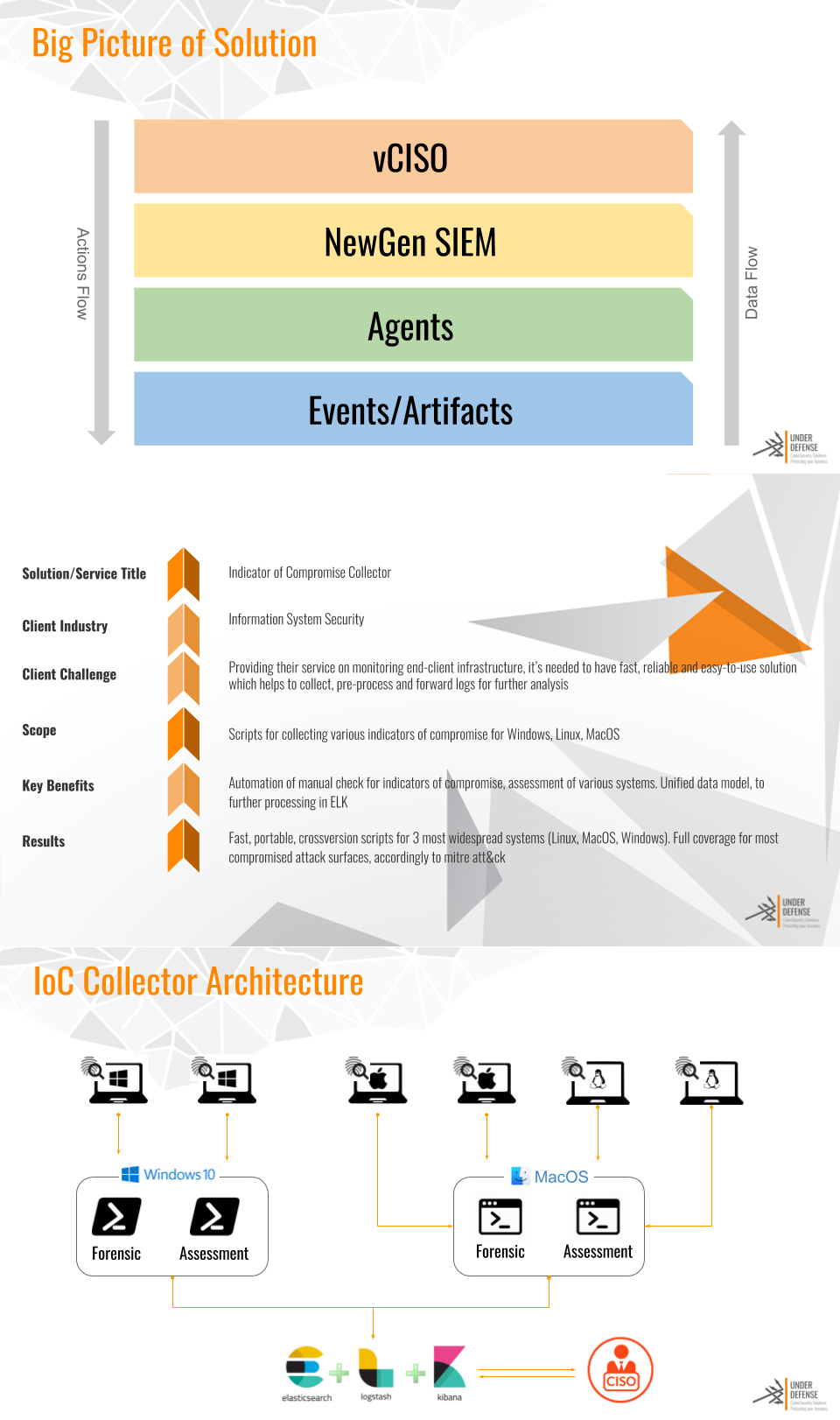 Cybersecurity is our core expertise. Let's get in touch and you will learn more about how UnderDefense can benefit your organization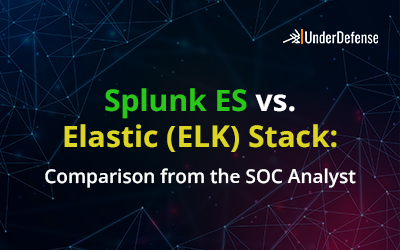 Splunk ES vs. Elastic (ELK) Stack: Comparison from the SOC Analystby Iryna Yamborska1. What are Splunk ES and Elastic (ELK) Stack? 2. Main Differences Between Splunk ES and Elastic (ELK) Stack 3. Summary Comparison 4. ConclusionThe modern digital and globalized world...
read more
Do you have any questions?
Please leave your contact below and we'll get back to you shortly.