CISO Answers – Interview with Michael Schindler
#CISOAnswers is a series of interviews with thought leaders in IT/IS seasoned with valuable insights on a variety of important topics.
Watch our interview with – Michael Schindler – a leader with strong roots in the global cybersecurity community and the Dallas area. He has over 23 years of IT experience in cybersecurity, storage engineering, network engineering, messaging, datacenter development, consulting, training, and IT compliance. Michael is an exCISO, founder of non-profit cybersecurity organization in Texas and currently Sales Engineer at ENSILO.
Michael Schindler gives some handy-dandy advice for SMBs on most efficient security controls to be in place, future trends in cybersecurity, benefits of being in the cybersecurity community and standing alone vs. with a partner against cybersecurity threats.
Podcast Host: Viktoria Miliar, Head of BD at UnderDefense
Guest: Michael Schindler, Sales Engineer at ENSILO
SUBSCRIBE to get more Cybersecurity content!
Cybersecurity is our core expertise. Let's get in touch and you will learn more about how UnderDefense can benefit your organization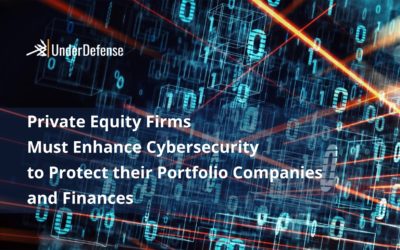 There is no end to Cyber Risk so go into battle with the best... Risk for 400M or WHY we talk about it Recently, one portfolio company of a big Los Angeles PE firm paid $400M in bitcoin as Ransomware to attackers for decrypting their systems and getting back to...
read more
Do you have any questions?
Please leave your contact below and we'll get back to you shortly.