Maximize your revenue with Compliance and Security Automation platform
Problems your clients face
Most organizations have the same common challenges in building their Cyber security program, and that's an opportunity for you. Current solutions are painful as they are:
Expensive Tools & Limited Budgets
Lack of Skilled Cyber Security Resources on a Market
Annual payments as Upfront Investment
Manage security for your clients in a new way
UnderDefense Incident Response Platform helps MSPs to manage ensure 24×7 breach protection through active monitoring, detection, and respond to cyber attacks from a single console across all your clients
24x7 Breach detection and Incident Response
Our 24×7 SOC-as-a-Service ensures security is monitored around the clock by expert team of professionals.
Protect Your Organization
UnreDefense's 24×7 security teams work around the clock to monitor, detect, and respond to cyber attacks before they have the chance to impact your business.
Tools you clients already have
We support industry-leading security solutions which your clients have or you sold them. Core platforms like: Sentinel One, CrowdStrike, Fortinet, Sophos, TrendMicro
Managed Risk & Compliance
You will get an automated Compliance monitoring, documentation and analytics to help your client meet standards like PCI, HIPAA, ISO27001, SOC2
Security that makes sense
UnderDefense's 24×7 security teams work around the clock to monitor, detect, and respond to cyberattacks before they have the chance to impact your business.
Product Branding
Incorporate MSP brand with service offerings
Bundled Functionality
Add on 24×7 SOC, SIEM, MDR, EDR, vulnerability, patch, compliance, as-a-Service
Reduced total cost of ownership
MSP Service Reports
Customizable reports to illustrate client endpoint security posture & actions taken by MSP to respond to threats
Cloud Security 
Host your client tenant  in your region in Amazon, Google or Azure and other cloud tech
Multi-Tenant Support
Manage multiple clients from one console with multiple dashboards
MSP Service Licensing/Price
Simple Monthly subscription

Endpoint based pricing

Low cost per asset
Small, Medium, Large scale enterprises are at continuous risk
MSPs can help protect the end customers by adding (white label) UnderDefense 24×7 security-as-a-service offerings to their portfolio.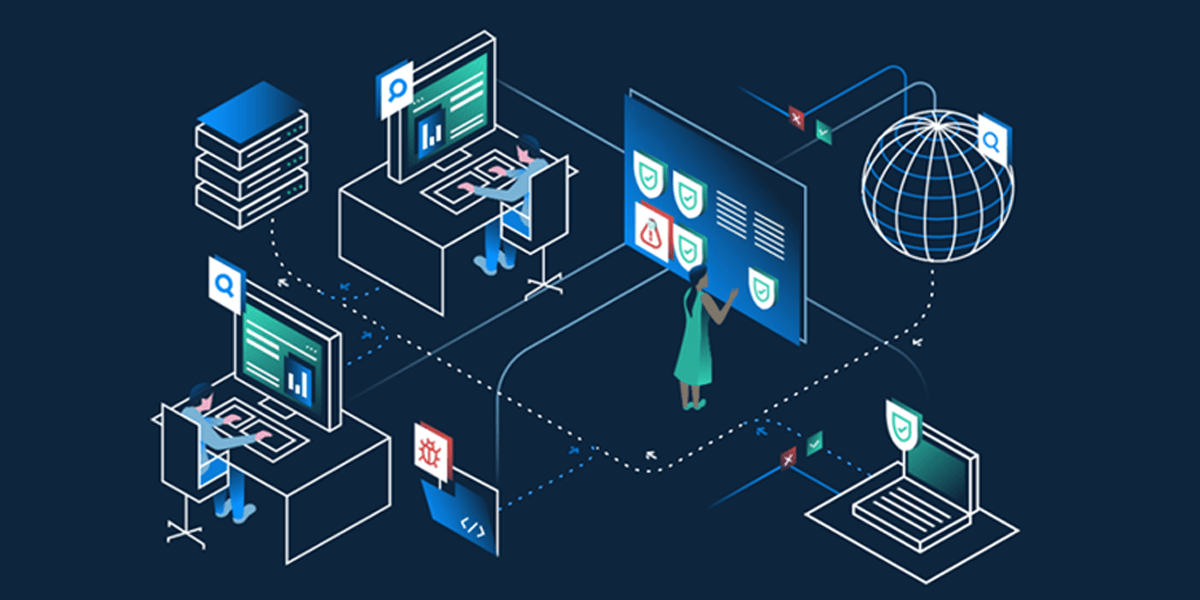 Over 2,000 new attacks are being launched every day that exploits a weakness in software components
43% of cyber-attacks target small businesses.
60% of small businesses that are victims of a cyber-attack go out of business within six months.
There was a 424% increase in new small business cyber breaches last year
40-60 new vulnerabilities are discovered every day, many are critical
Many companies take six months or longer to discover vulnerabilities, and several more months to mitigate risks
Strong margin and recurring revenue opportunity
If you're an MSP, UnderDefense not only offers superior security operations solutions, it also integrates effectively with your existing solutions to deliver a joint service to your customers. We offers:
Sales and marketing support, enablement and training
Strong margin and recurring revenue opportunity
Predictable pricing, which allows MSPs to quickly scope customer needs
Rapid and low-cost MSP onboarding for accelerated sales
Simple billing processes for back-office efficiency
Trouble ticketing integration for seamless handoffs of cybersecurity alerts
Customizable and repeatable customer onboarding processes
Let us show you how it works!
Reach out to schedule a demo with our team and learn how UnreDefense SOC-as-a-Service and IR platform can benefit your customers
Industry leaders choose us