Get a Forever-Free Security Compliance Kit Now
Simplify your SOC 2 and ISO 27001 certification journeys with customizable documents for security policies, incident management, risk assessment, and more. Register on UnderDefense MAXI, a holistic security-as-a-service platform, and get the document kit immediately.
Sign Up and Download the Certification Kit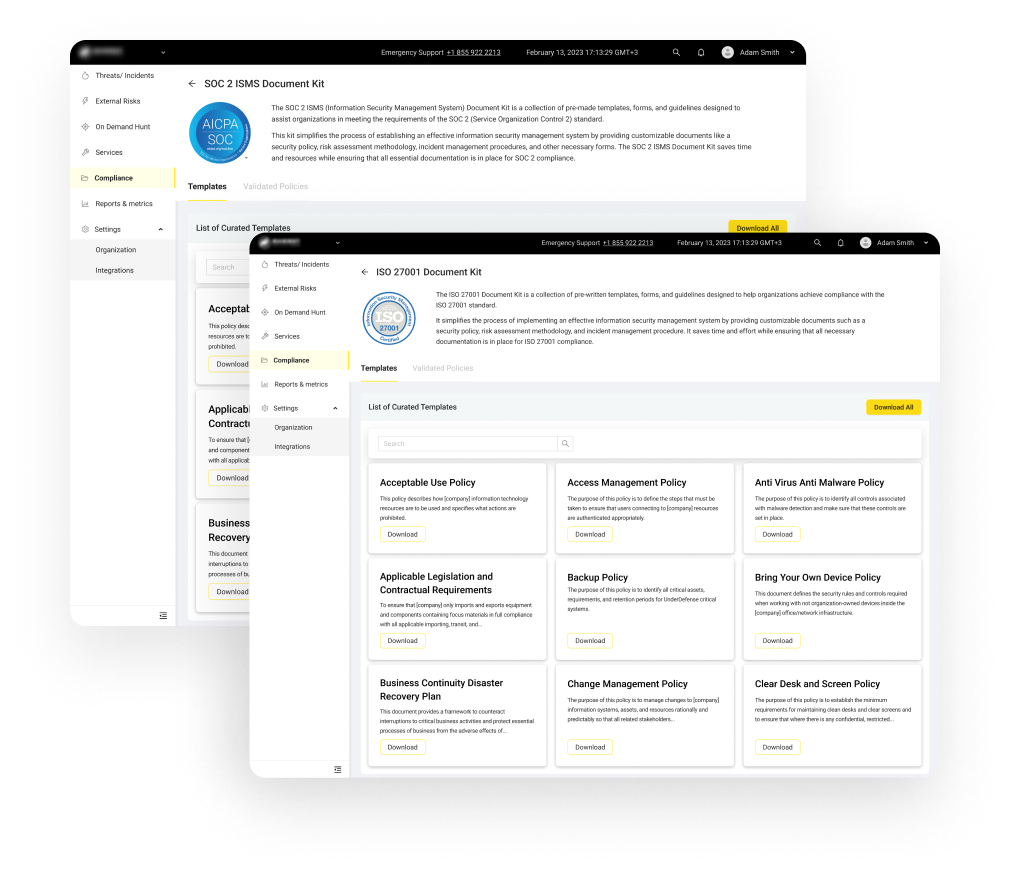 Have questions?
Fill out the form, and we'll get back to you shortly.