UnderDefense Security Operations Center is a 24x7x365 Cybersecurity Defense through managing the security of all your network devices, servers, and Cloud Infrastructure. Our professional cybersecurity experts assist organizations with anomaly and intrusion detection. We provide deep analysis and alerting of suspicious events, identify gaps in existing security controls, and highlight advanced persistent threat (APT) behavior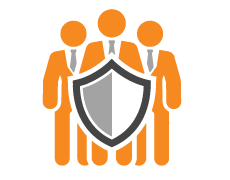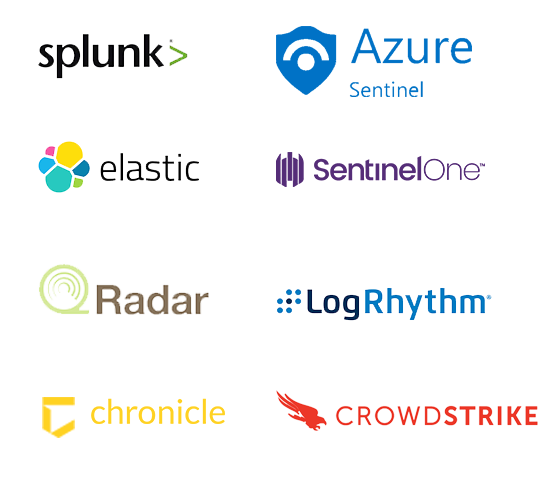 Compliance and
Visibility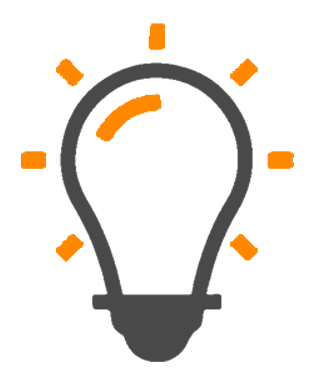 The most Cost-effective service
To effectively detect anomalies, having Network Operations Center isn't enough. Constant security monitoring of critical logs is a way to disclose advanced threats and suspicious activities inside your system. This requires management of large data volumes, advanced detection logic and qualified logs administration. Having a SIEM system in place you will be able to detect and investigate security incidents, meet compliance requirements and protect your business 24/7.
SIEM require continuous adjustments and monitoring to work satisfactorily and deliver value and ROI. UnderDefense is product agnostic, so we can advise a custom-tailored solution for client's needs, and work with the tool you currently use. We utilize the best SIEM tools on the market after they have proven the capabilities in our testing environment.
The combination of leading technology, people and processes with one another, strengthens each one's weaknesses and enhances overall resilience.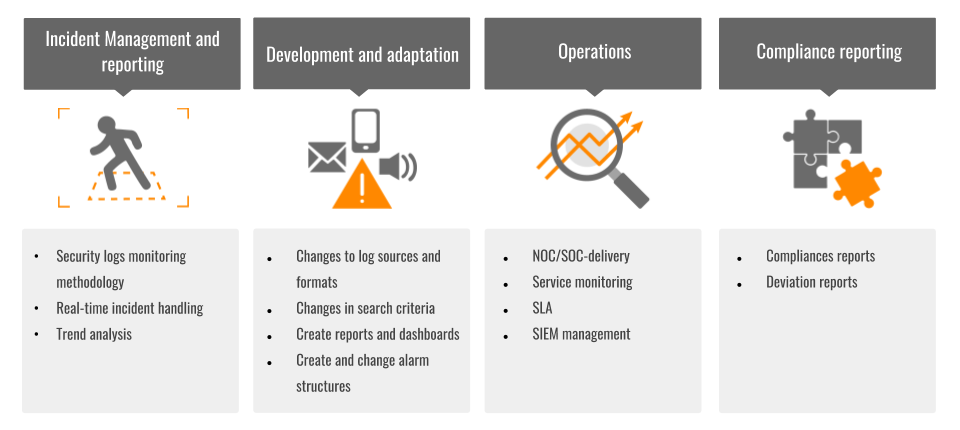 Don't risk your business anymore
–
get a security perimeter with UnderDefense
Security Operations Center monitoring
UnderDefense SOC team monitors and analyzes activity across your IT assets, continuously reduces false positives, and provides timely notifications of any security incidents along with remediation guidance.  It includes:
Operational dashboards
Reports for security, management, and compliance
Full access to security event logs
Active channels
Drill-down analytics
Role-based and user-based views
Case management
We filter down thousands of events and false positives to a snapshot view of your current security posture, so you can quickly determine what needs your attention.
When you extend your organization's security team with UnderDefense co-managed SOC, you get managed security support, including:
24/7 monitoring;
Effective incident investigations;
Validation of suspected threats;
Rapid response to threat;
Threat prevention;
Custom notifications of issues resolved;
Immediate resources.
If you have already implemented software for SIEM into you organization, this counts as a valuable investment to help keep your sensitive data safe.
Leave your email and we will get back to you as soon as possible