UnderDefense sees and stops modern attacks that traditional IPS and Firewalls miss because Incident Response requires more than just reacting to notifications on a dashboard. The human element and the ability to understand the attacks and purpose of the breach is where we come in, providing our clients with unparalleled support during attacks.
Response automation and integrated validation delivered by UnderDefense shrinks resolution times keeping your business, clients, and employees secure and your systems up and running.
As a security professional, you're charged with making attackers' lives as miserable as possible. While continuously reducing your attack surface is a surefire way to get them shaking their fists, preventative measures are only intended to slow attackers down—if they want it badly enough, they'll find a way into your network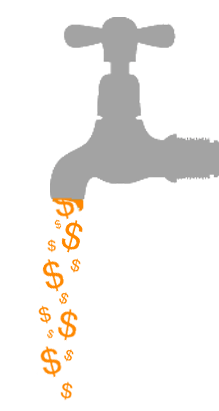 Got Security gaps in your organization or product?
Not sure?
Let us check it to prevent you from
To really bring the pain, organizations need to complement their preventative efforts with incident detection and response capability that can find attackers once they're in, give them a swift, hard boot, and make sure they can't make their way back.
Even when you already have been hacked we are here to help you with immediate incident investigation & respond to the attack.
From response through remediation and clean–up, you'll have a single point of contact who is ultimately responsible for coordinating, communicating, and reporting on every aspect of incident response activity. Our incident response services include all aspects of threat detection, documenting findings, and collaborating to devise appropriate remediation activities.
Many incident response programs suffer from a lack of coordination, trained resources
and
technology which results in an incomplete response, leaving customers exposed. Even teams which had previously created a program may have significant exposure since motivated attackers have continued to evolve their techniques, rendering threat detection and incident response technologies out of date.
During the assessment phase
, the UnderDefense team will thoroughly understand existing response processes and tools and provide a scorecard highlighting areas of strength and weakness. You will understand how your current program compares to best practices.
Incident Response
Program Development – You gotta plan your
Threat Detection and Response
Incident Response Program Development helps an organization to be more proficient at threat detection and increase readiness to respond to security incidents with an efficient and coordinated response. Recommendations provide the foundation for a sustainable investment in people, processes, and technology to minimize exposure in the event of a breach.
Service details:
Duration:
Immediate and ongoing
Applicable:
IT infrastructure

Public Web Sites

Web Applications

Mobile Applications

Public/Private Clouds
Value:
Affordable price

Immediate Security Investigation

Meeting compliance

Identifying high risk and unknown vulnerabilities

Accelerate Investigation and Containment

Rapid and Complete Response to breaches

Experienced Incident Detection and Reponse team

Professionals who can work together with in-house teams for all stages of incident response from analysis and detection through containment, remediation and cleanup
Output:
Technical Report with findings details with Executive section

Coordinating, communicating, and reporting on all aspects of incident response activities

Remediation recommendations and Technical references

Presentation and demo that represents activities that were done

Flexible Retainer Agreements
UnderDefense Full Package