Women in Technology at UnderDefense
UnderDefense supports Women in Technology! We have a whole bunch of talented and brilliant female Security Specialists and proud of this beautiful part of our team! We are absolutely proud that 9 out of 36 UD-teamers (around 25%) are female. They are absolutely equally smart and skill-full as our men.
Our company offers great professional development and career growth for intelligent and tech-savyy girls. Cybersecurity is an area where such skills as ability to adjust, simplify and structure big volumes of information, be cautious and agile matters a lot. Our Women in Technology bring great intellectual worth to our company both in engineering and business development directions.
There are a number of open vacancies in UDteam and we are waiting especially for you (if you are a man, don't worry UnderDefense in a space of equality and tolerance – we will also cherish and value you). 
Women in Tech can develop in a number of directions with us: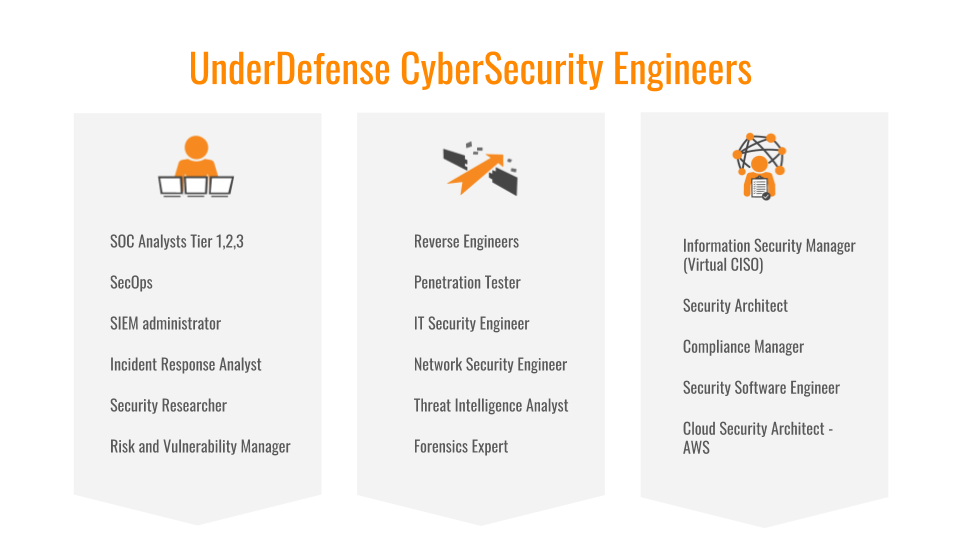 Visit UnderDefense Careers page and send CVs to join #UDdreamteam HOT vacancies!
Also, get best insights from UD team on our Specialists' every day life and corporate culture. Spy on us here!:)