Together we offer a suite of Cyber Resiliency Services including Penetration Testing, MDR, Managed Skylight Interceptor NDR, and Incident Response. That augments your customer's IT teams with expertise allowing them to run their business. 
UnderDefense is a global cybersecurity provider, that empowers companies to predict, prevent, detect and respond to present-day advanced and aggressive cyber-attacks. Since Jan 2021, UnderDefense has become a trusted partner for Accedian providing a suite of cyber resiliency services, including managed Detection and Response (MDR), Incident Response, and Pentesting.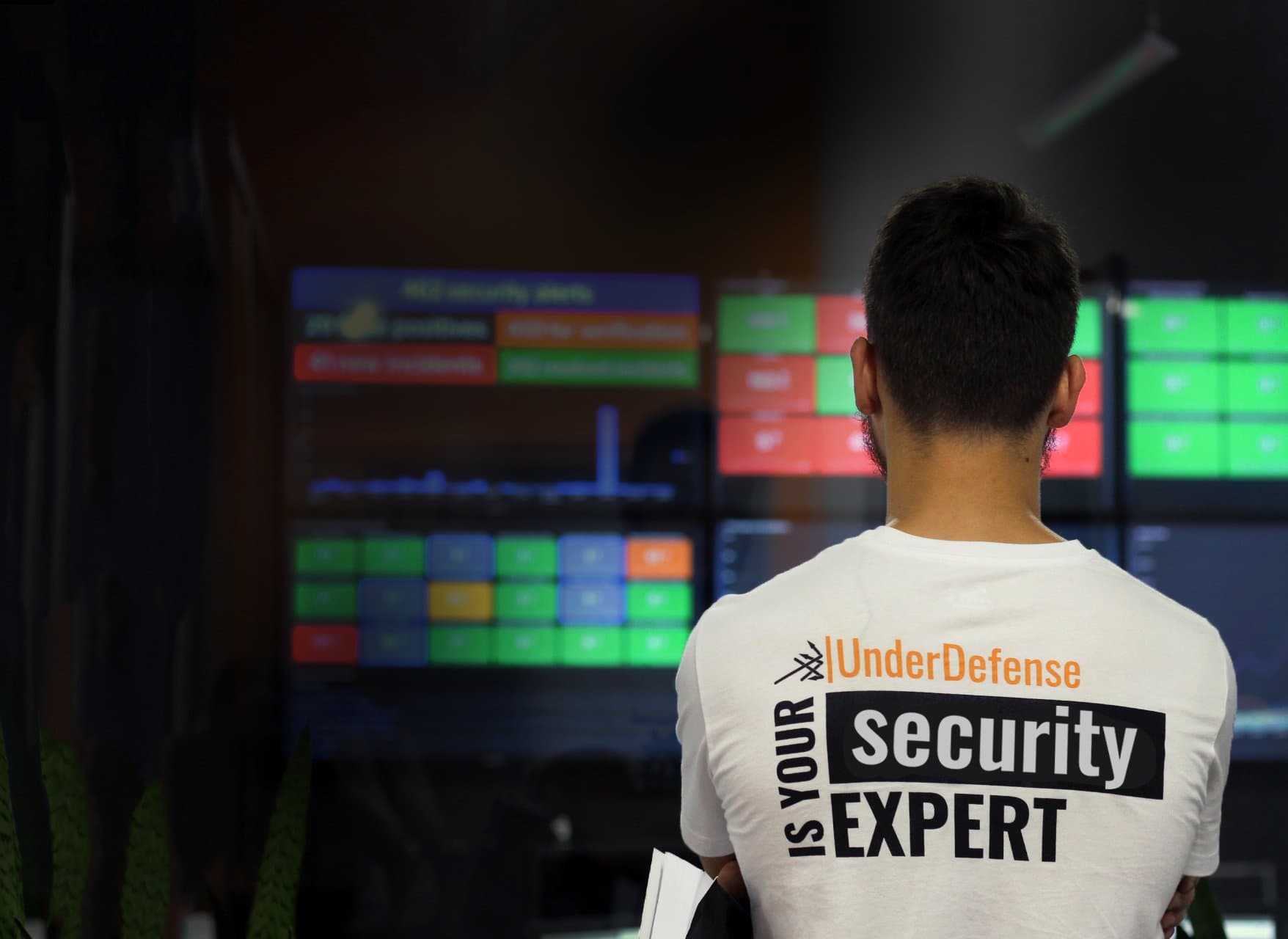 Suite of
Cyber Resiliency Services
Penetration Testing
We help fully validate the security of an organization's digital infrastructure. We help organizations find security weaknesses before cyber criminals do. 
Managed Detection And Response
MDR combines an elite team of researchers, investigators, and responders with sophisticated threat analysis tools to perform threat hunting, 24/7/365 monitoring, and response.
Managed Skylight Interceptor NDR
We combine the power of Accedians Interceptor Network Detection and Response with Under Defenses elite team of researchers, investigators and responders to deliver a 24/7/365 managed service
Incident Response
We deliver a suite of proactive and emergency services to help prepare, respond, and recover from a breach.
Bundled pricing will be available for the combination of different services. 
By augmenting their security team with UnderDefense's experts, organizations can focus on what's important – running their business. Accedian's Cyber Resiliency Services, powered by UnderDefense,
can help organizations:
Elevate their IT
Industry-leading cyber experts, adopt new technologies fast and empower current investment value
Detect and respond to threats in minutes, not days!
No SOC? No Problem! Identify and stop threats across your network by leveraging world-class analytics, cyber expertise, and monitoring.
24/7/365 access to cyber expertise
Access to knowledge, training, and advice for wherever they are on their security journey, the maturity of their organization, or the expertise of their IT team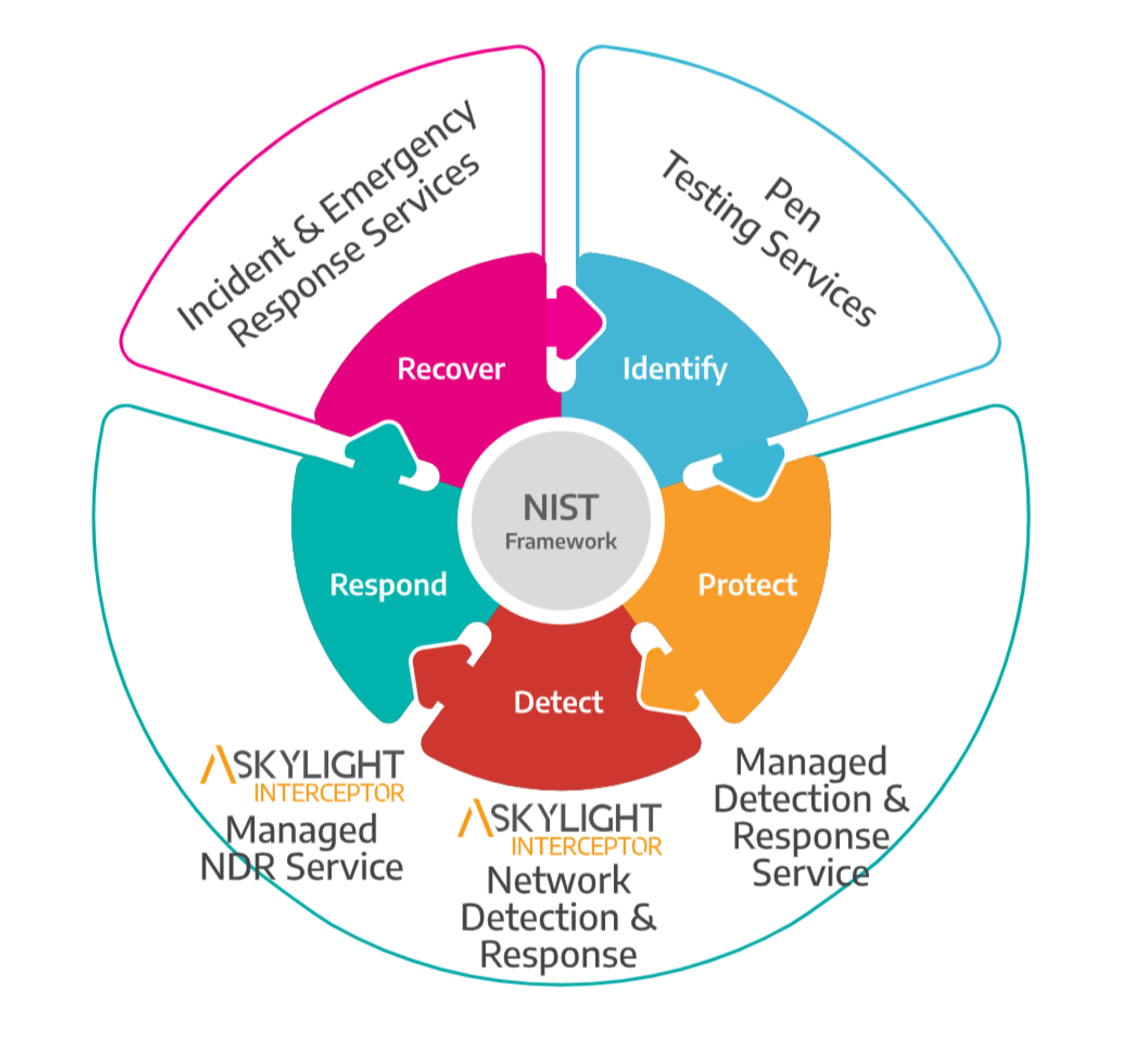 A comprehensive security portfolio with
Skylight Interceptor

at the core
Skylight Interceptor is a Network Detection and Response solution (NDR) that helps organizations proactively identify threats that hide deep within the network and are often missed by other security solutions. Skylight Interceptor protects the network by delivering prioritized, context-rich incidents to speed detection and response of security.
Every company can be hacked.
Successful companies stand out from the crowd because they can quickly detect and react to incoming threats. When a breach happens, every minute is worth its weight in gold. 
#1 in Managed SIEM services by Comparitech
#1 in Security Providers 2022
#21 on Gartner Peer Insights for MDR Services
Splunk Boss of the SOC 2022 6th place out 184 teams
#4 in Top 100 CyberSecurity Companies by the Manifest