UnderDefense's engineer unlocked Splunk certifications Consultant I level 
We are pleased to be a Spunk partner and now our security analysts are awarded and holding Splunk certifications. Slunk Inc. is a company producing software for searching, monitoring, and analyzing machine-generated big data, via a Web-style interface.
We have chosen this platform to do real-time security monitoring, historical analysis and visualization of massive data sets with the ability to perform comprehensive incident investigations, maintain a proactive defense and support the creation of ad hoc reports in minutes.
UnderDefense Splunk professional team has taken multiple Splunk courses and got certificates that show their experience. This education and training certification is accessible for Splunk Partners showing the level of the knowledge of the product.
Here is a list of the achieved certifications by our Lead SOC analyst Daniel Zhuravchak that show his professionalism and knowledge.
He is holding the following  Splunk certifications:
        Splunk Certified Consultant I
        Splunk Administrator
        Splunk Power User
        Splunk Sales Engineer II
        Splunk User
        Splunk Sales Rep II
        Splunk Sales Rep II
        Splunk Sales IT & App
        Splunk UBA User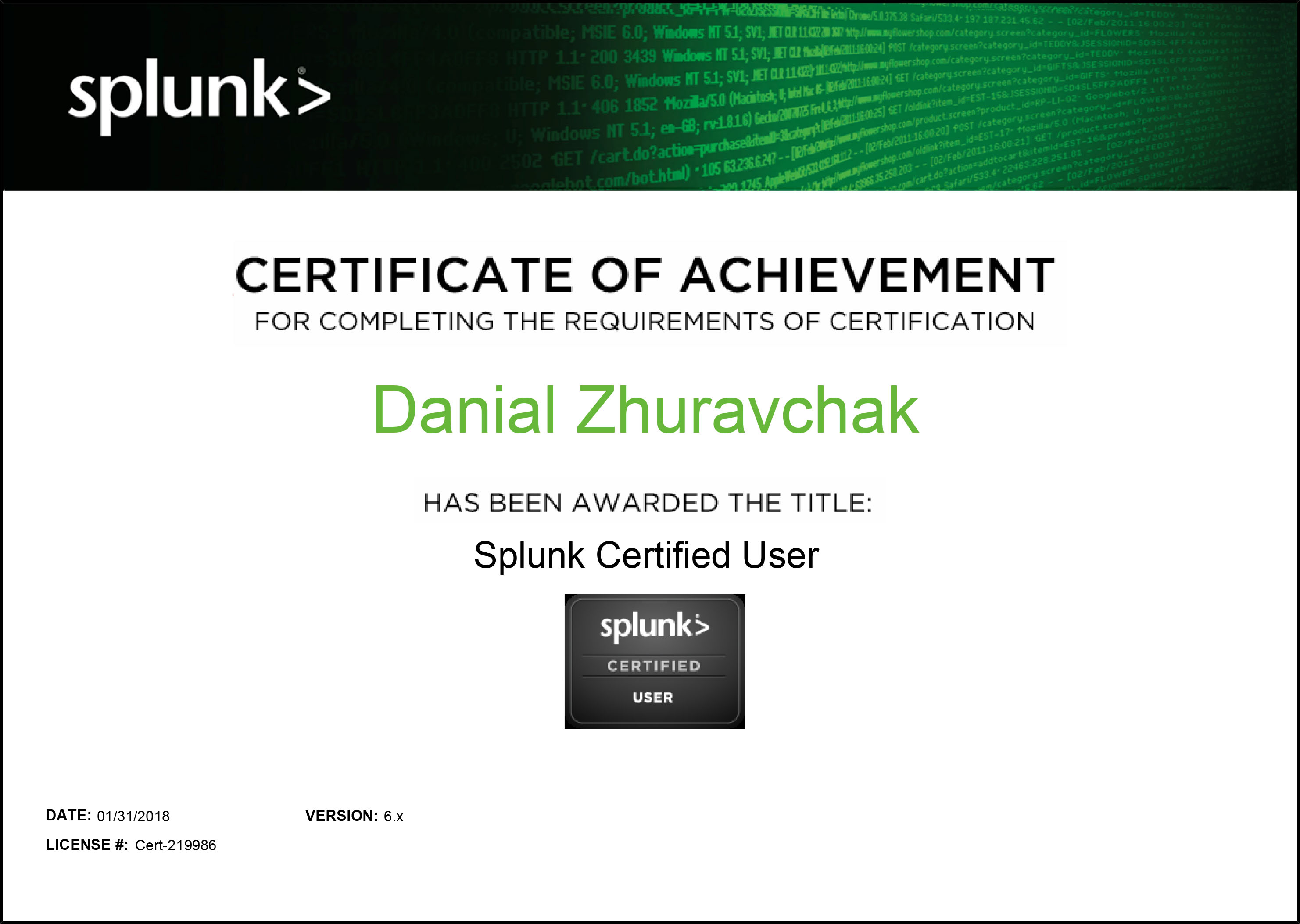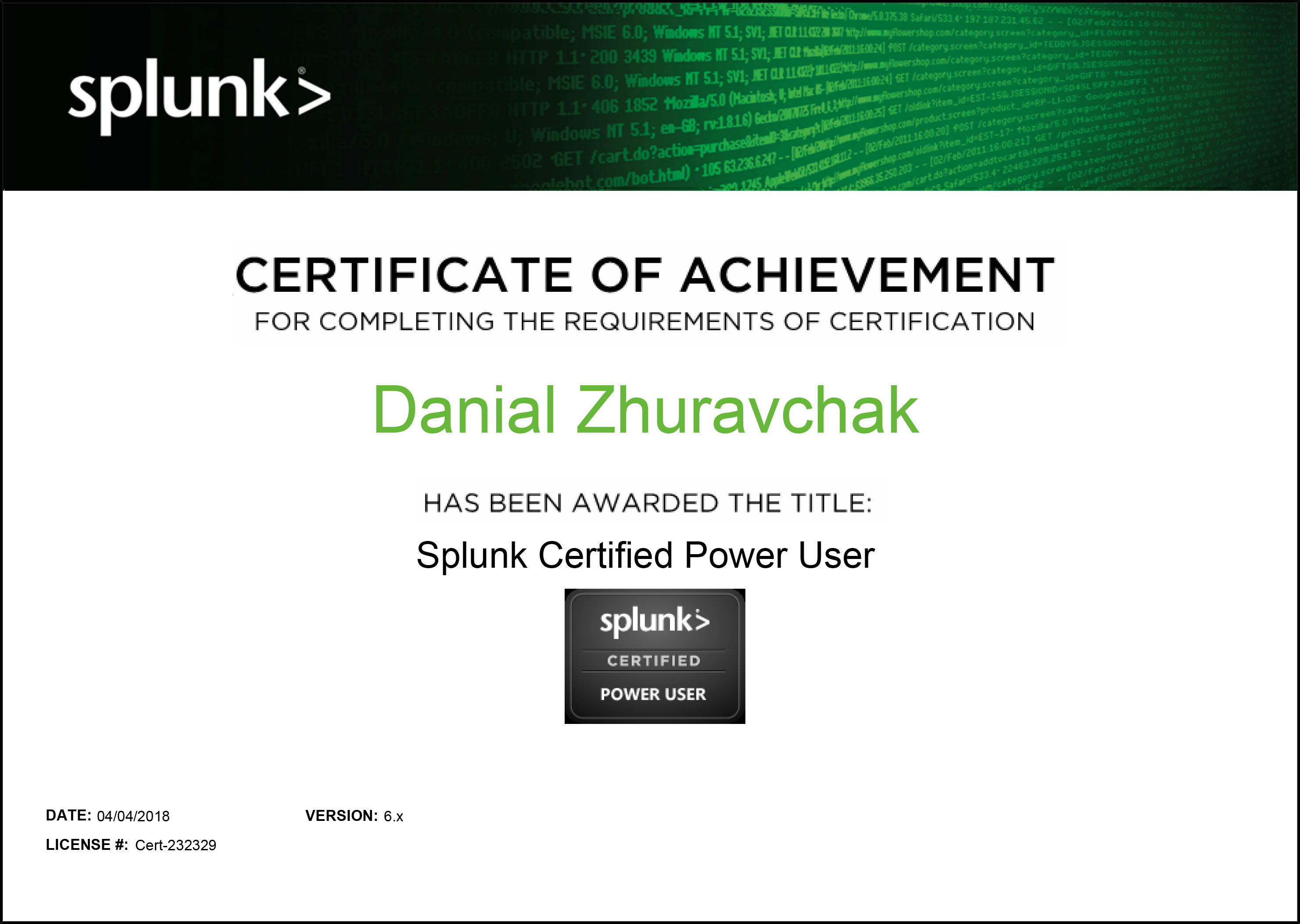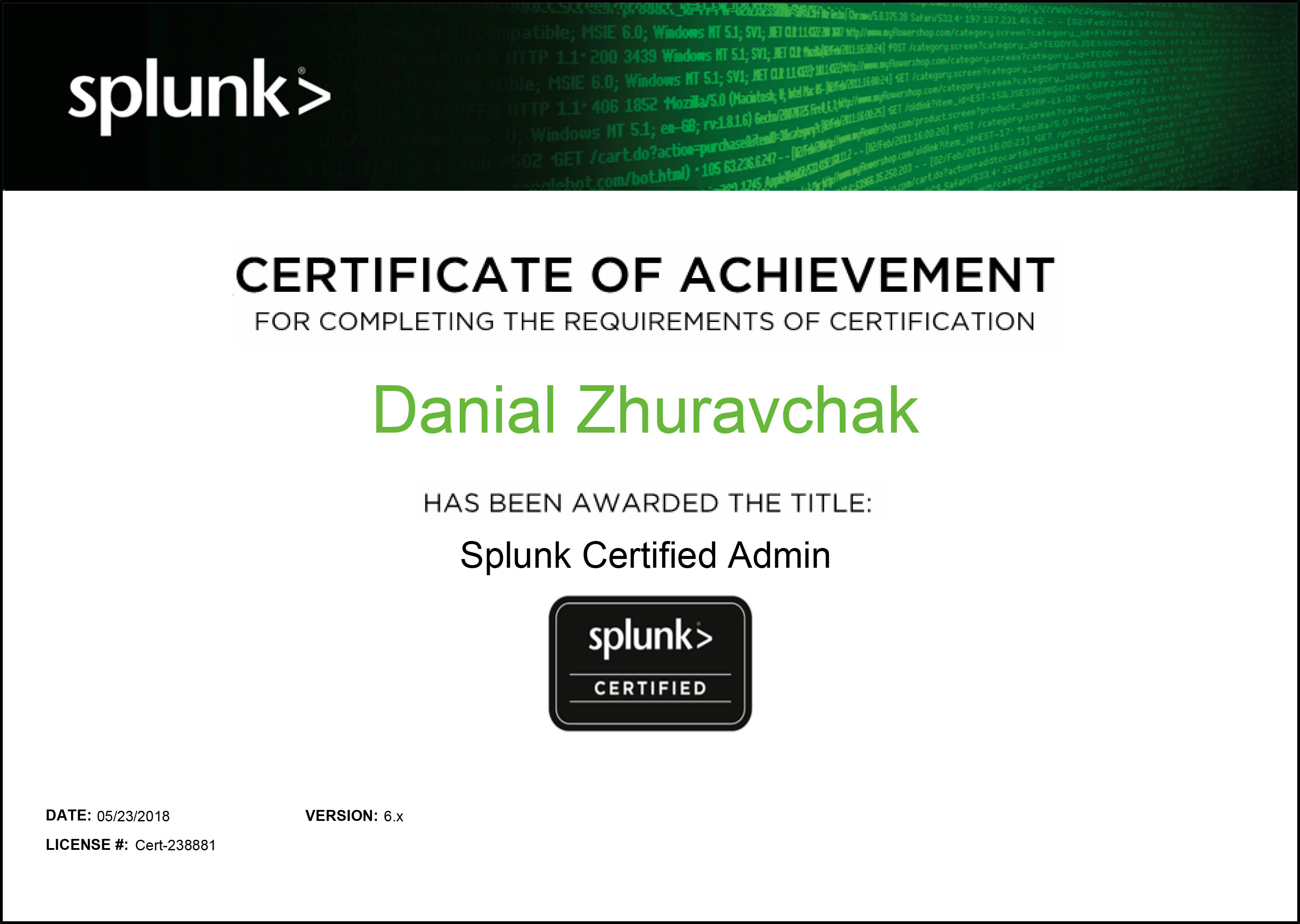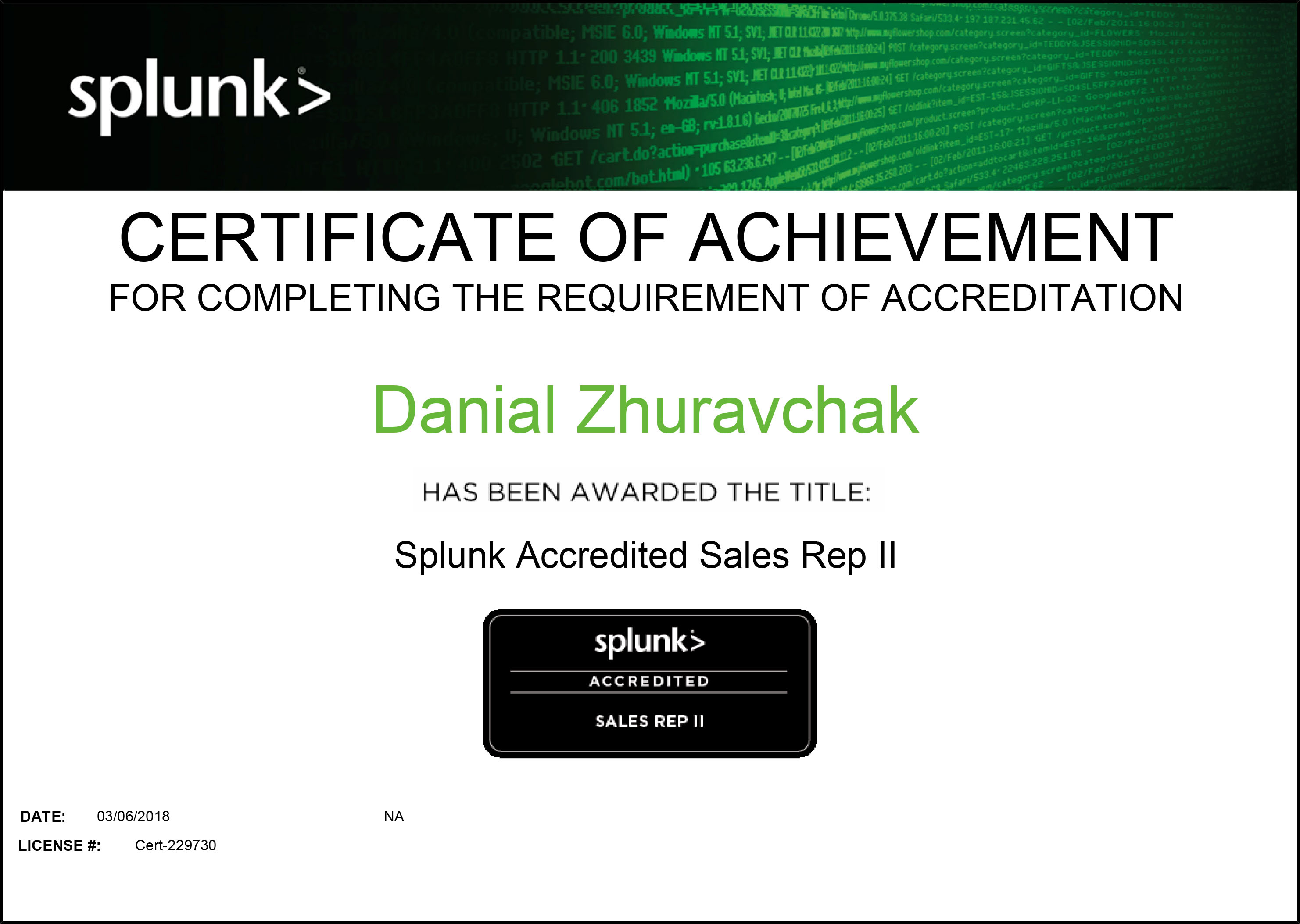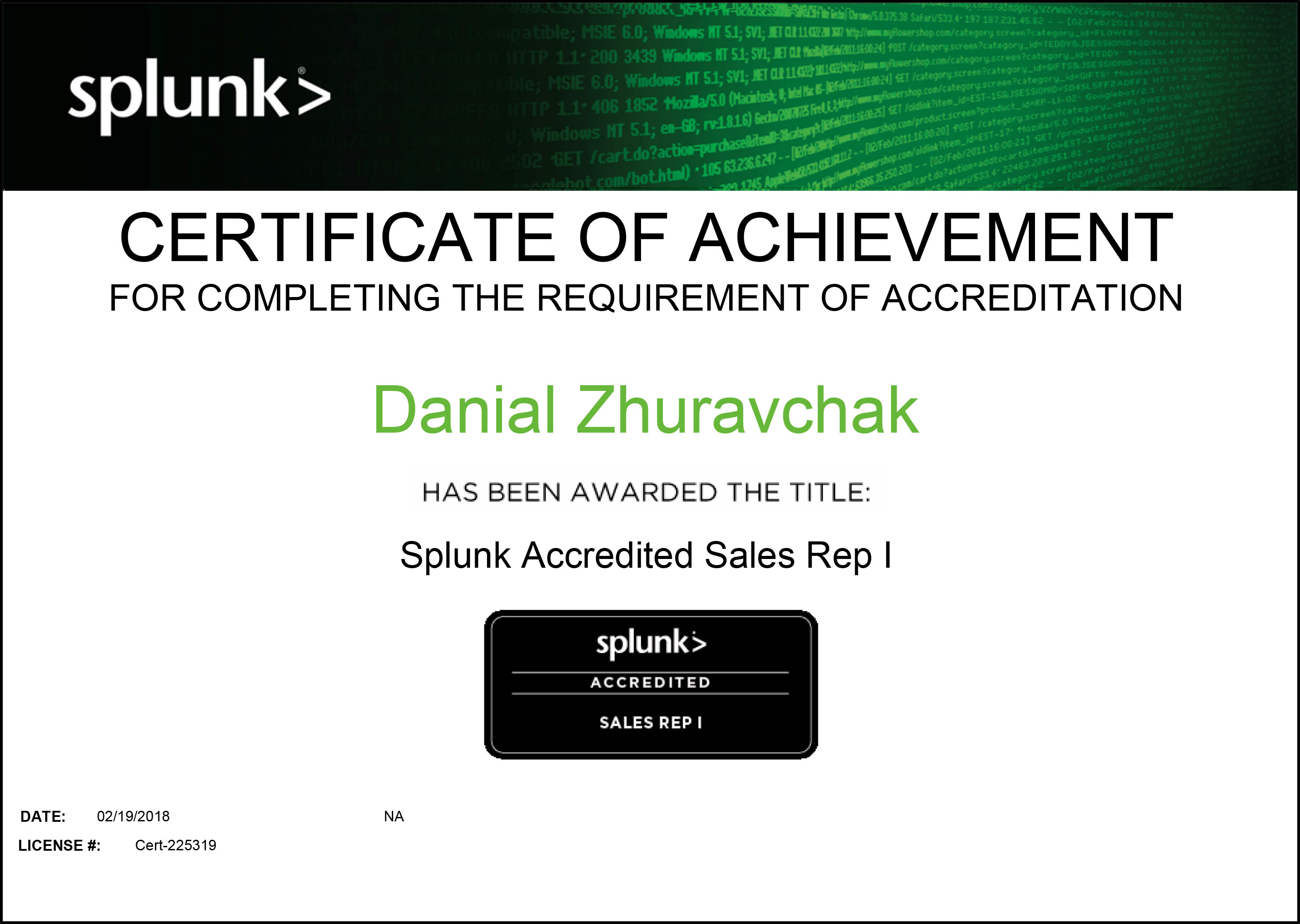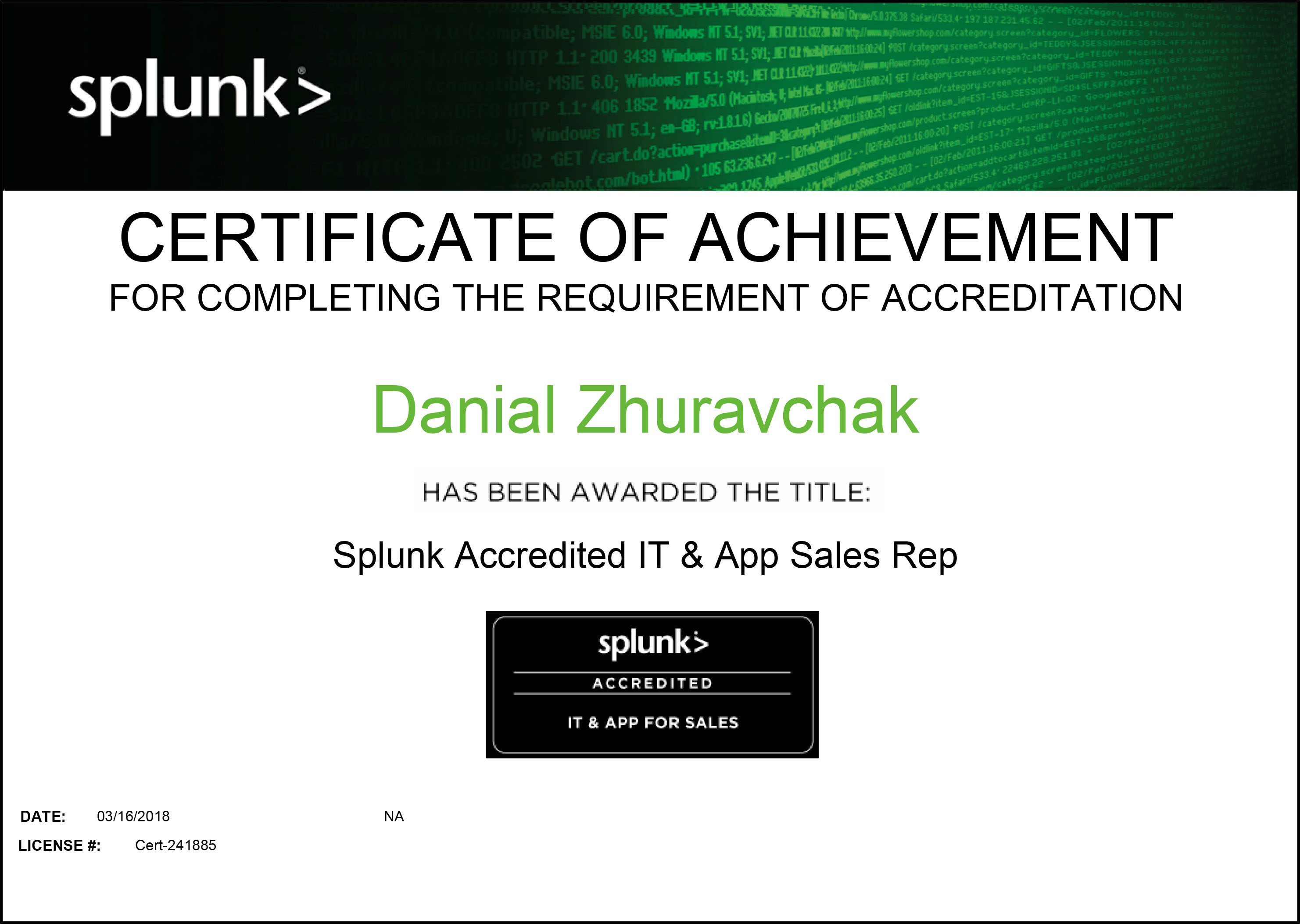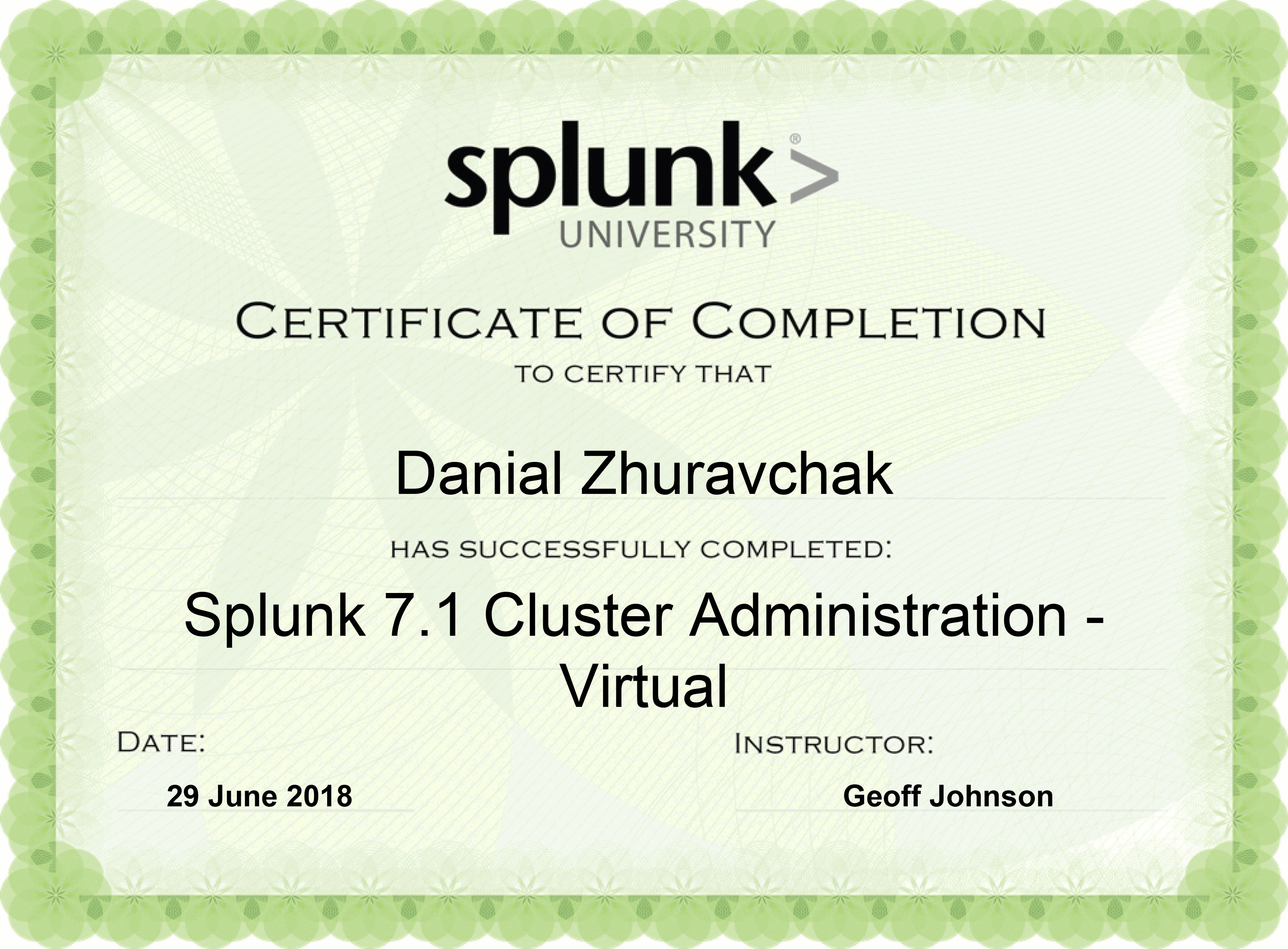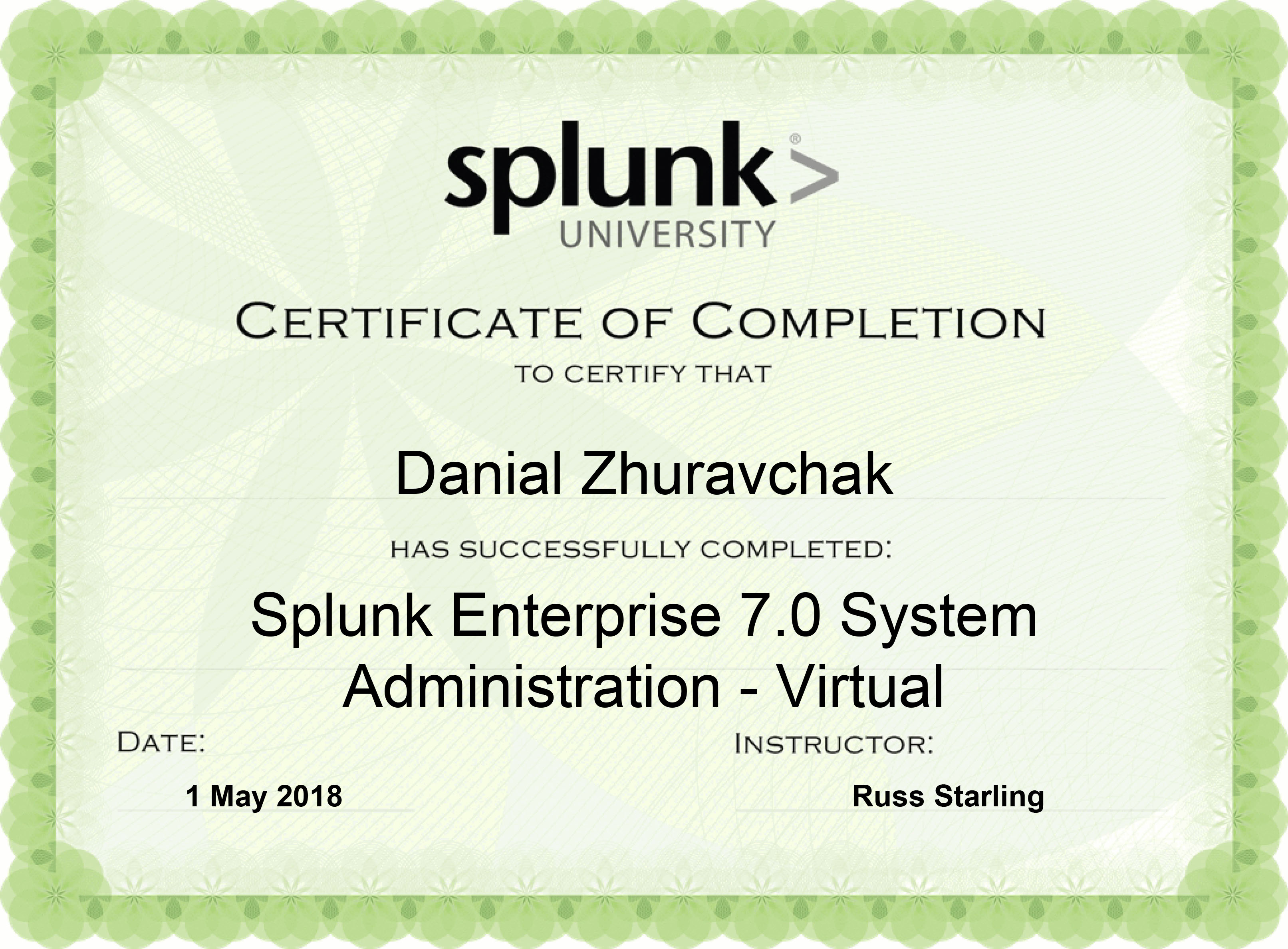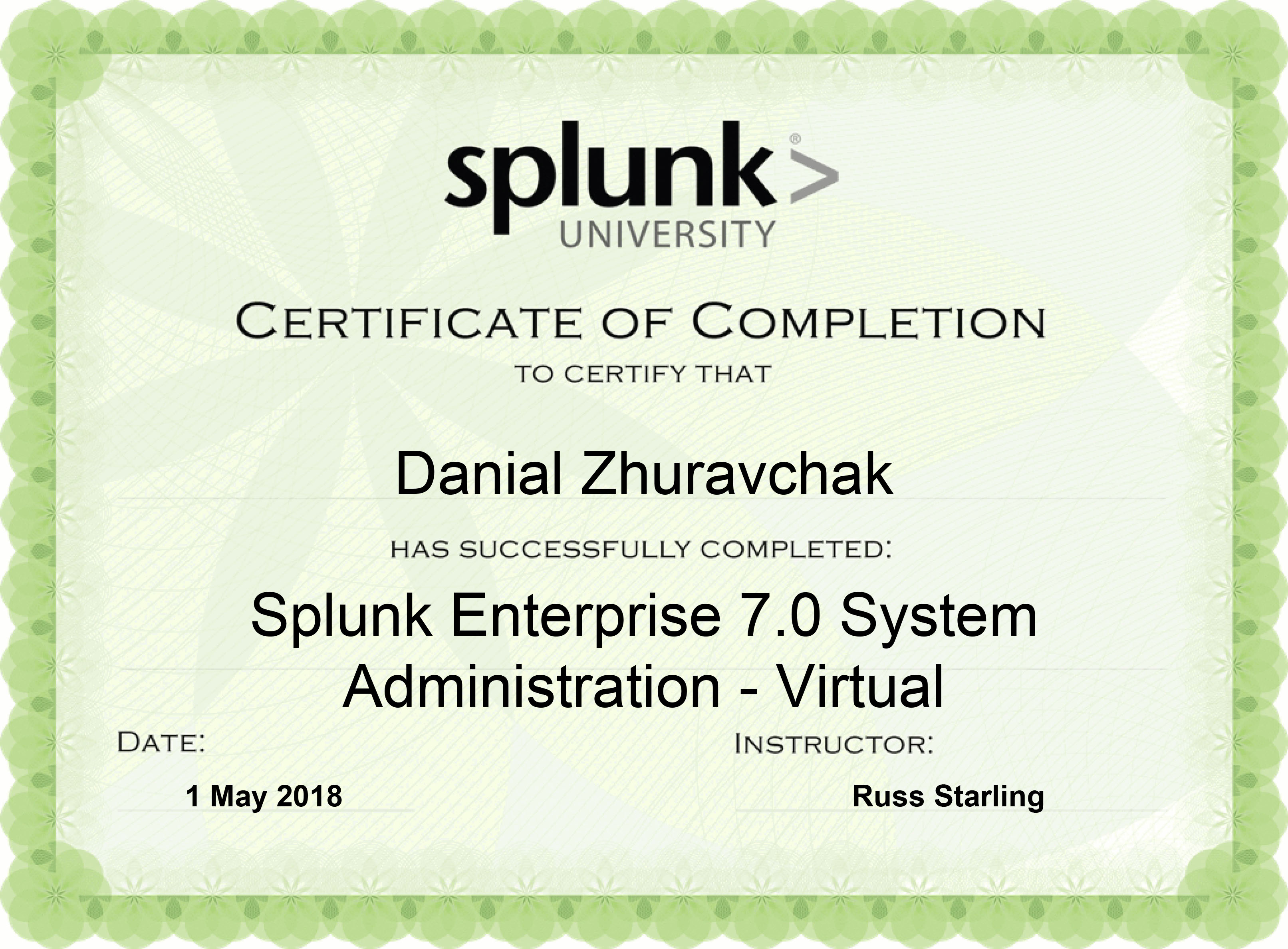 UnderDefense is also a developer of Splunk apps and add-ons like:
Cybersecurity is our core expertise. Let's get in touch and you will learn more about how UnderDefense can benefit your organization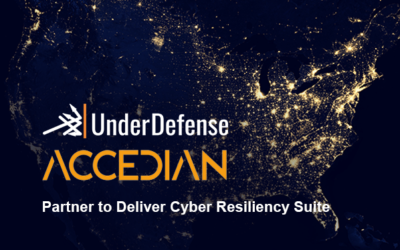 UnderDefense and Accedian Partner to Deliver Cyber Resiliency SuitePress Release: January 19, 2021 UnderDefense and Accedian announced the launch of a partnership product to provide businesses with a suite of cyber security services. The main aim of our team is to...
read more
Do you have any questions?
Please leave your contact below and we'll get back to you shortly.