Cyber Security Services Provider
We Are Your Personal Security Experts
Involve one of the best cybersecurity teams you can find on the market.
Manage security threats and react to them in real-time
Investigate incidents and recover data faster
Discover environment vulnerabilities
Involve virtual CISO and prepare for getting security compliance
Single Platform to Manage your Security & Compliance
One holistic solution to automate cyber security routines, detect threats, compliance policies, and reports.
Get a simplified and integrated 24х7 MDR platform

Integrate security tools and let UnderDefense team respond to alerts on your behalf

Stop breaches immediately by creating incident response plan playbooks

Orchestrate all security tools in one place

Monitor cloud, on-premise, and hybrid infrastructure

SOC2, ISO 27001 compliance built-in

Simple and predictable SaaS pricing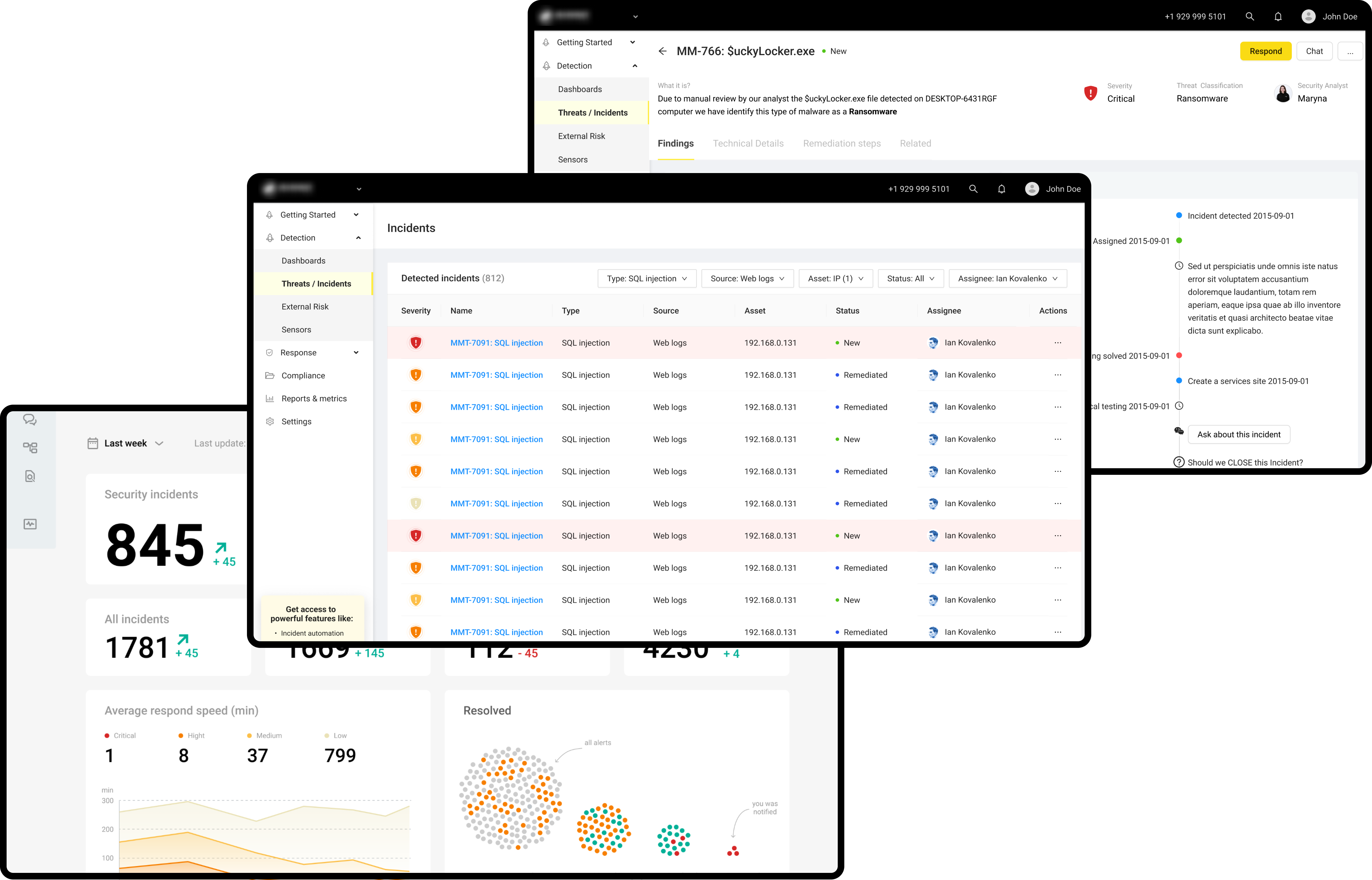 We are chosen by industry leaders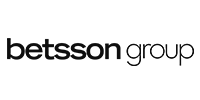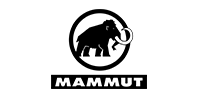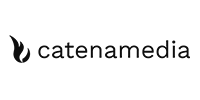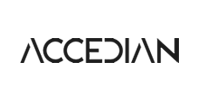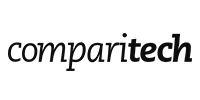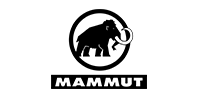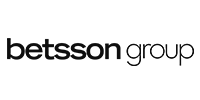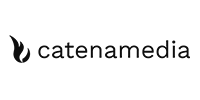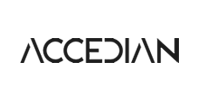 See what our clients talk about us
We provide full-stack of cyber security services you need to reach your security challenges
 Cyber attacks become more sophisticated. It requires new approaches to combat them.
Involve the full-stack cyber security services provider into your project with tons of experience in cybersecurity without any mediators or outsourcers.
Penetration Testing Services
Find and fix vulnerabilities of your infrastructure or your product source code with manual penetration testing. Get a sophisticated report which includes findings and recommendations on how to close security gaps.
Incident Response Services
Did hackers break down your environment, and steal or encrypt business data? Involve emergency security team to close and recover incidents faster. Fix cyber security weaknesses and prevent future incidents.
Managed Detection & Response
Get a 24/7 vision of what's going on with your endpoints. Cover all possible backdoors that can allow hackers to get into your infrastructure and break your business down. React to threats in real-time.
Virtual CISO
Delegate doing routine Information Security operations and building solid cybersecurity program on remote IT security officer. We have your back in making you compliant.
Cloud Security Services
Involve cloud security experts to test and assess the existing situation, and design a more secure environment that follows the best world practices.
"Provide the service quality that is more than clients expect" is our slogan and our promise.
We are one of the leaders within cyber security services providers according to Clutch.
Our biggest aim is to empower companies to stand strong in the face of today's dynamic, sophisticated, and unrelenting cyber-attacks and maintain business continuity and financial stability.
We always keep our hands on the pulse and try to provide as best service you can find in the cybersecurity market. Our team includes professionals from different specialties as Penetration Pesting, vCISO, Managed Detection & Response, and Incident Response. It allows us to look at the security problems deeper and from different sides to give you recommendations how to deal with cyber security issues which have been found.
We lead you through cybersecurity jungle
Get all benefits of working with cyber security geeks. We are always ahead of the curve in the cyber security industry.
Forget about headaches caused by manual research through the industry. Just involve us in the project and spectate how magic is going on.
Advisory & Assessment Services
Achieve a cyber-resilient by understanding current security risks. Get a strategic security action plan to bring your security to the next level
Security Architecture & Implementation
Design security architecture and implement cyber resiliency from the very start by leveraging cutting-edge practices.
Environment Audits & Compliance
Meet cyber security standards. We lead you through the preparing process before the attestation. Grow your business faster by being certified.
Managed Security & Response
There is no company that is immune to attack at 100%. We track all activities inside your environment, investigate suspicious activity and react immediately if requires.
Get a Report Example
After conducting penetration testing we present you with a comprehensive report on vulnerabilities that were found, how they could be exploited by cybercriminals and how to patch security issues.
This report will be useful for:
C-level executives and board

. It demonstrates

how detected vulnerabilities can impact business.

IT and development teams

. They g

et a detailed technical report with all evidence and artifacts, including videos and screenshots that provide enough information to recreate the findings. Also, the report includes tactical recommendations on how to effectively eliminate each vulnerability .
Get a Detailed Report
After conducting penetration testing we present you with a comprehensive report of vulnerabilities that were found, how they could be exploited by cybercriminals and how to patch security issues.
This report will be useful for:
C-level executives and board

.

It demonstrates

how detected vulnerabilities can impact business.

IT and development teams

.

They g

et a detailed technical report with all evidence and artifacts, including videos and screenshots that provide enough information to recreate the findings.

 Also, the report includes tactical recommendations on how to eliminate each vulnerability effectively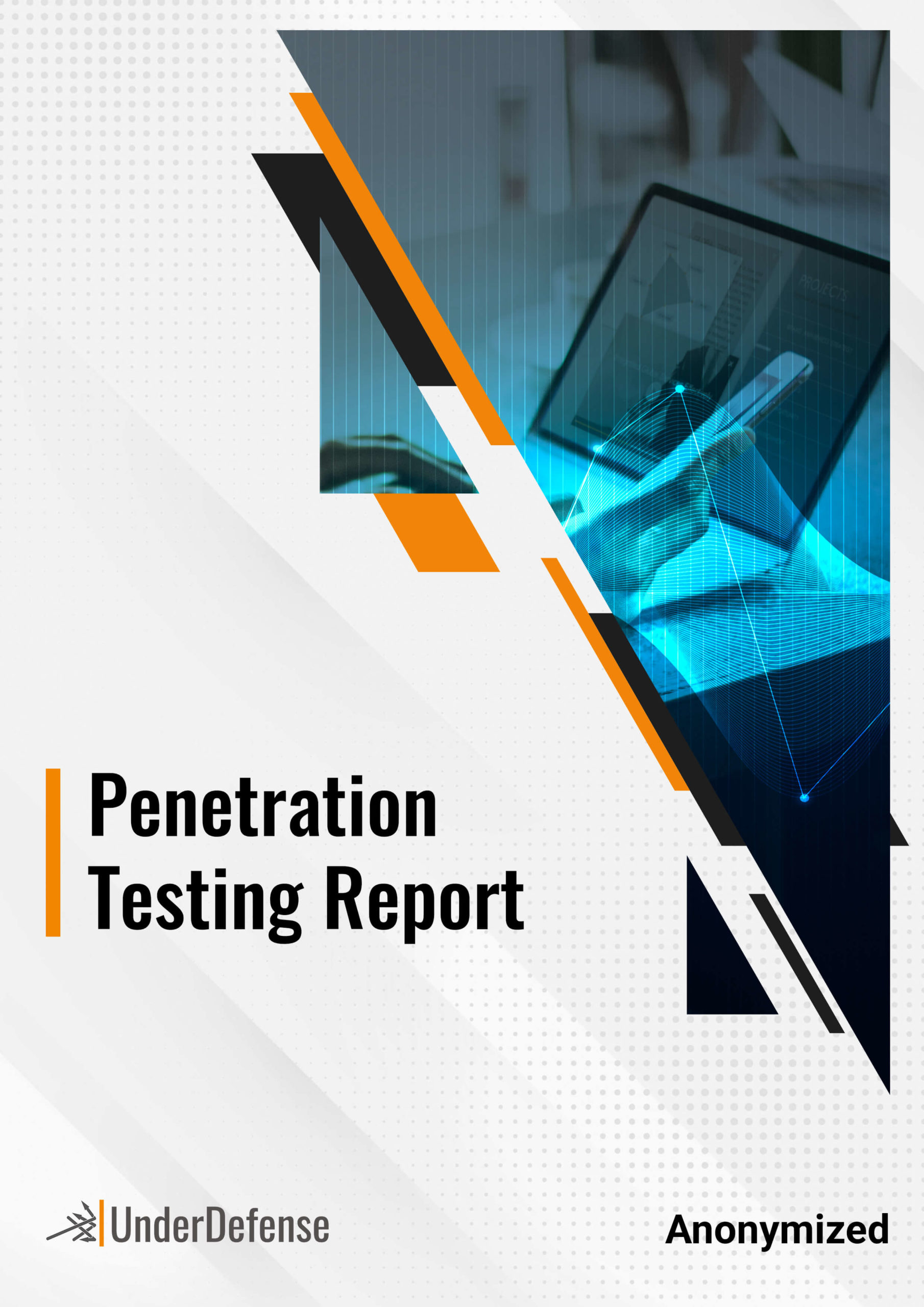 Reach better result with awarded professionals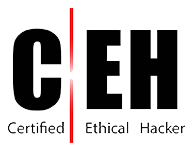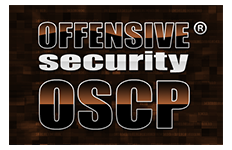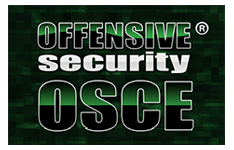 Get Started with UnderDefense
Discuss scope with our experts and start your journey to better and more secure future now