IoT Malware analysis project
UnderDefense has completed a new IoT Security project. Our Malware analysis helped Israel startup to identify and Reverse Engineer new malware example that massively targets IoT devices.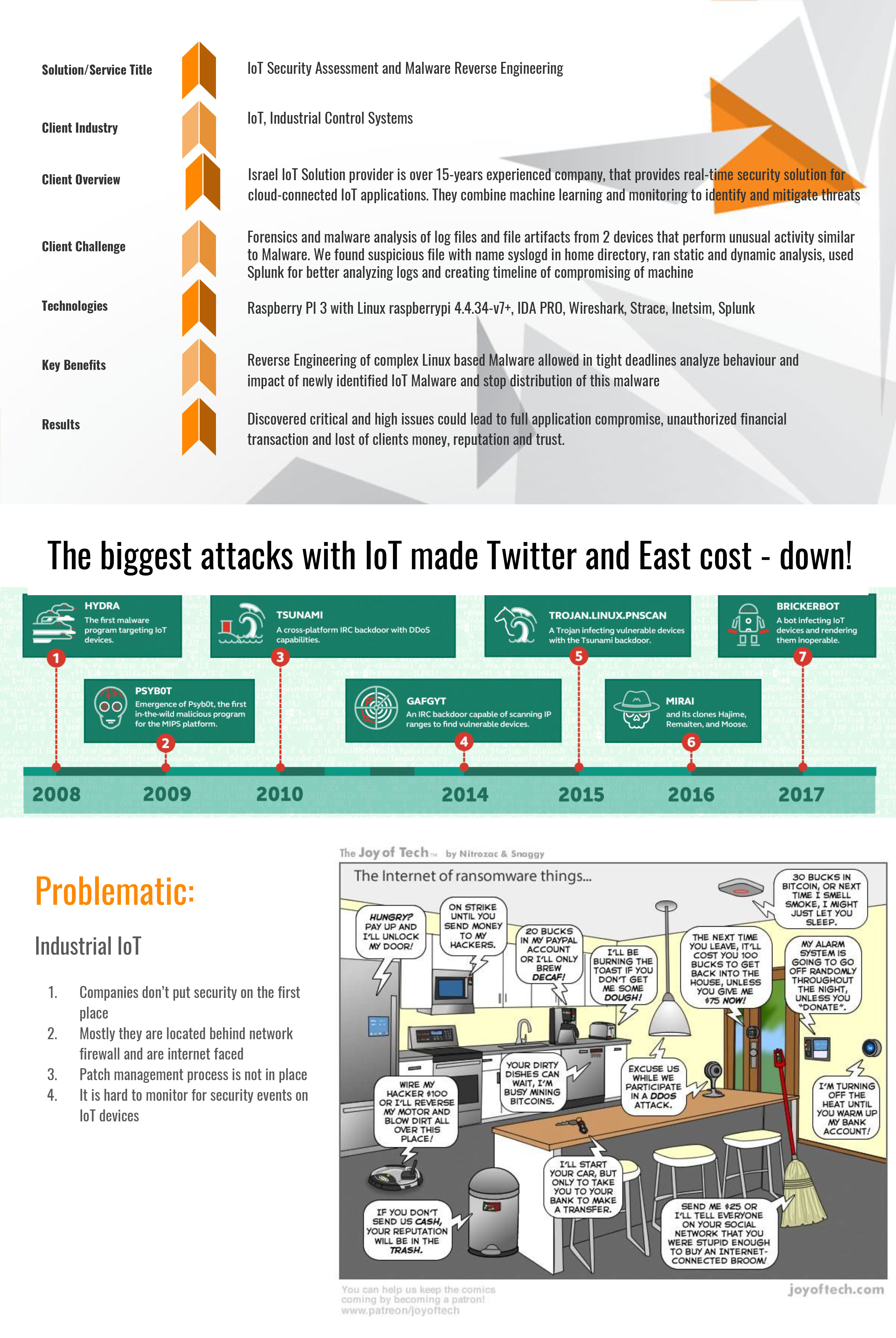 Cybersecurity is our core expertise. Let's get in touch and you will learn more about how UnderDefense can benefit your organization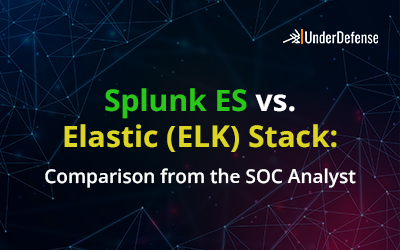 Splunk ES vs. Elastic (ELK) Stack: Comparison from the SOC Analystby Iryna Yamborska1. What are Splunk ES and Elastic (ELK) Stack? 2. Main Differences Between Splunk ES and Elastic (ELK) Stack 3. Summary Comparison 4. ConclusionThe modern digital and globalized world...
read more
Do you have any questions?
Please leave your contact below and we'll get back to you shortly.