Crypto markets & Smart-Contract Security
UnderDefense has recently completed 2 complex security assessment projects for cryptocurrency marketplaces.
Our elite team of ethical hackers provided Solidity based Smart-Contract code assessment as well as discovered critical security flows on Web and API version of Hong Kong-based crypto marketplaces.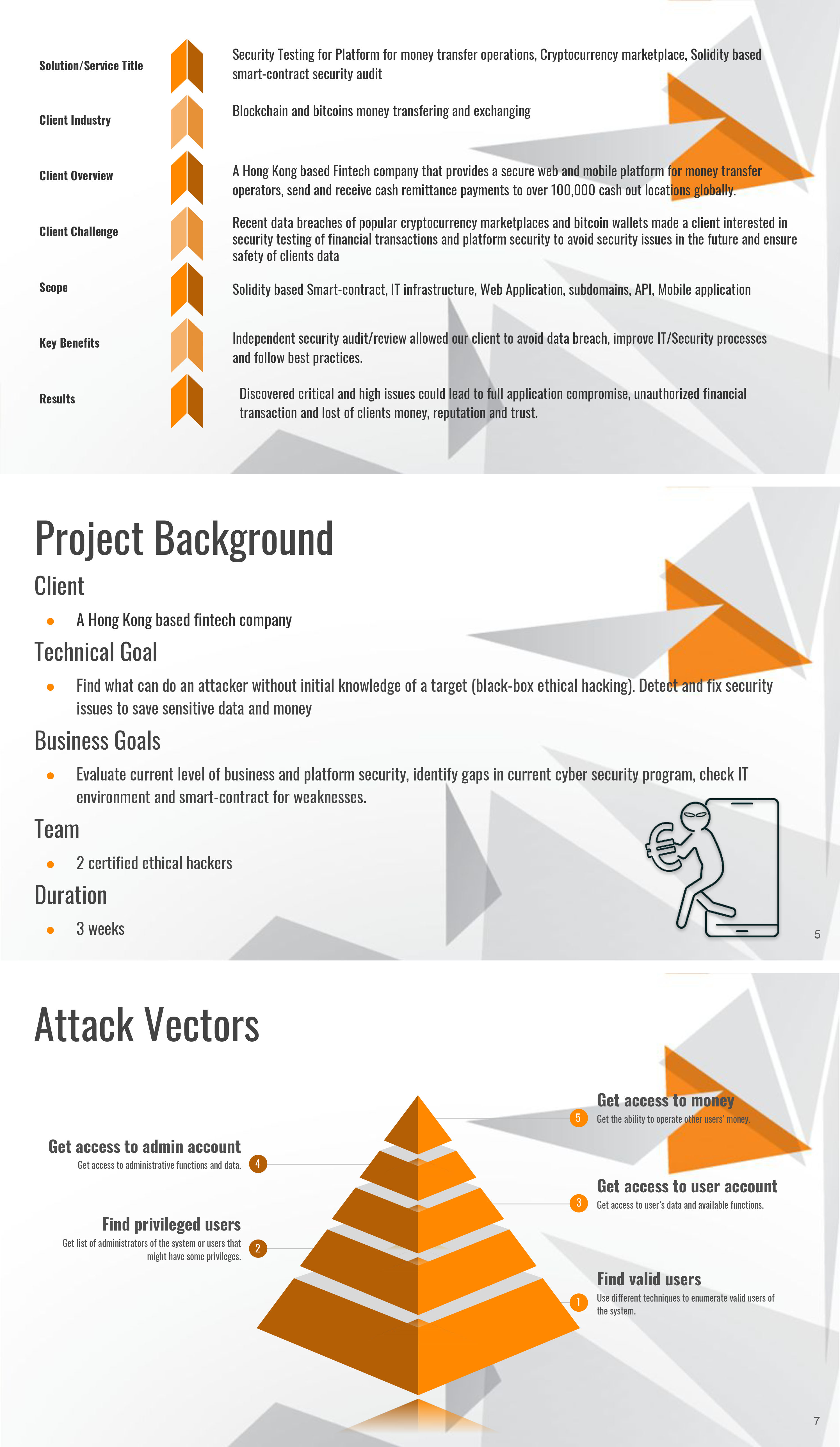 Cybersecurity is our core expertise. Let's get in touch and you will learn more about how UnderDefense can benefit your organization 
Penetration Testing cost.What is the price to avoid bad surprisesBy Iryna YamborskaLet me guess: if you are here - you need a pentest. Customers ask you about pentest, or it is a compliance requirement. Or you are the one who takes care of the state of security of the...
read more
Do you have any questions?
Please leave your contact below and we'll get back to you shortly.