Spunk-based project on fraud detection investigation
Our team has detected fraudulent activity on the employee's side in our client's company from the telecommunications sector. Splunk helped us to process all the data and capture suspicious actions. We have collected 600 million logs and events about workers activity in 2 days. There is a common risk to be deceived by your own employees, however, we believe that constant monitoring of your internal logs is the best and only way to actually know what is going on in your own company. It's your choice to trust everyone you work with but it's mandatory to check if the ones you trust are not putting your clients at risk. To learn more, explore our case study on the recently executed project.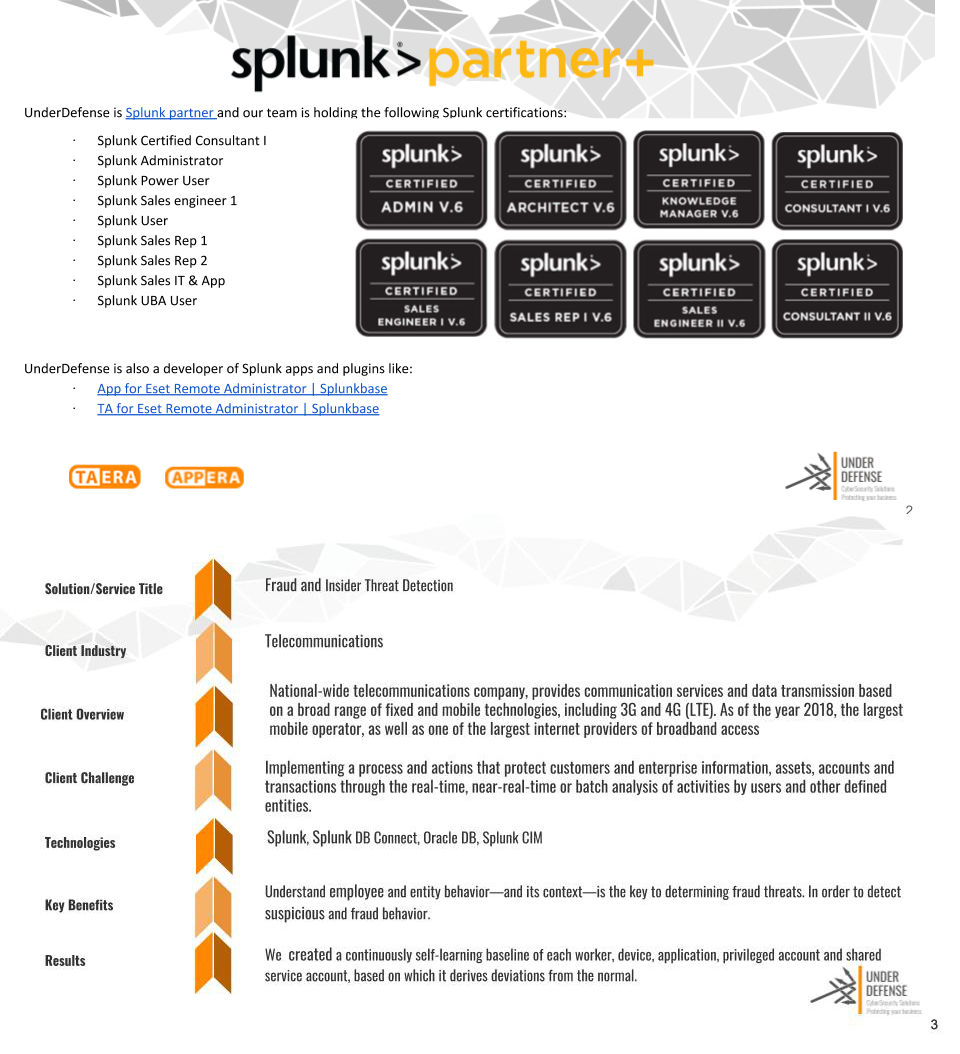 Cybersecurity is our core expertise. Let's get in touch and you will learn more about how UnderDefense can benefit your organization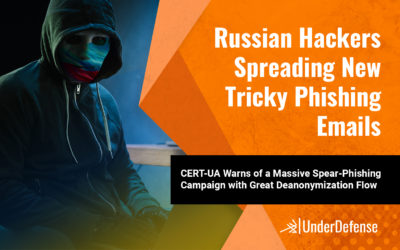 Russian Cybercriminals "Armageddon Group" Spreading New Tricky Phishing Emails with Great Deanonymization FlowOn April 4, 2022, the government emergency response team of Ukraine CERT-UA has warned of a massive spear-phishing campaign launched by a hacking group...
read more
Do you have any questions?
Please leave your contact below and we'll get back to you shortly.